How To Choose Self Discovery Retreats To Find Yourself
I've worked in the yoga travel industry, and yoga industry in general, for almost 10 years now. I know my way around yogic philosophy and yoga retreats in a unique way.
Meaning: I know what makes a good retreat to find yourself.
I've been on many myself. I have visited retreat centers all around the world that offer them. I studied yoga in a few of those locations.
Aside from that, I work closely with an online yoga instructor by helping her create content about yoga philosophy and how to apply it to your life in a meaningful way. I read all of her books, go through all of her coursework, and watch her YouTube videos, both because I'm obsessed with it and also because she pays me to do that.
So I mean it when I say that this stuff is literally my life.
Personally, I continue down this self-discovery path because that's just who I am in general.
So it is my absolute pleasure to write all about retreats to find yourself so that you can get in on all this good stuff I'm living.
What Are Self Discovery Retreats?
Self discovery retreats offer a tranquil setting for individuals to focus on personal growth and self-awareness. They usually include activities like meditation, yoga, and reflective practices, aiming to gain mental clarity and inner peace. The goal of these kinds of retreats is to provide essential tools and insights for a more balanced everyday life.
These retreats are good for anyone seeking to enhance their self-understanding and improve their overall well-being.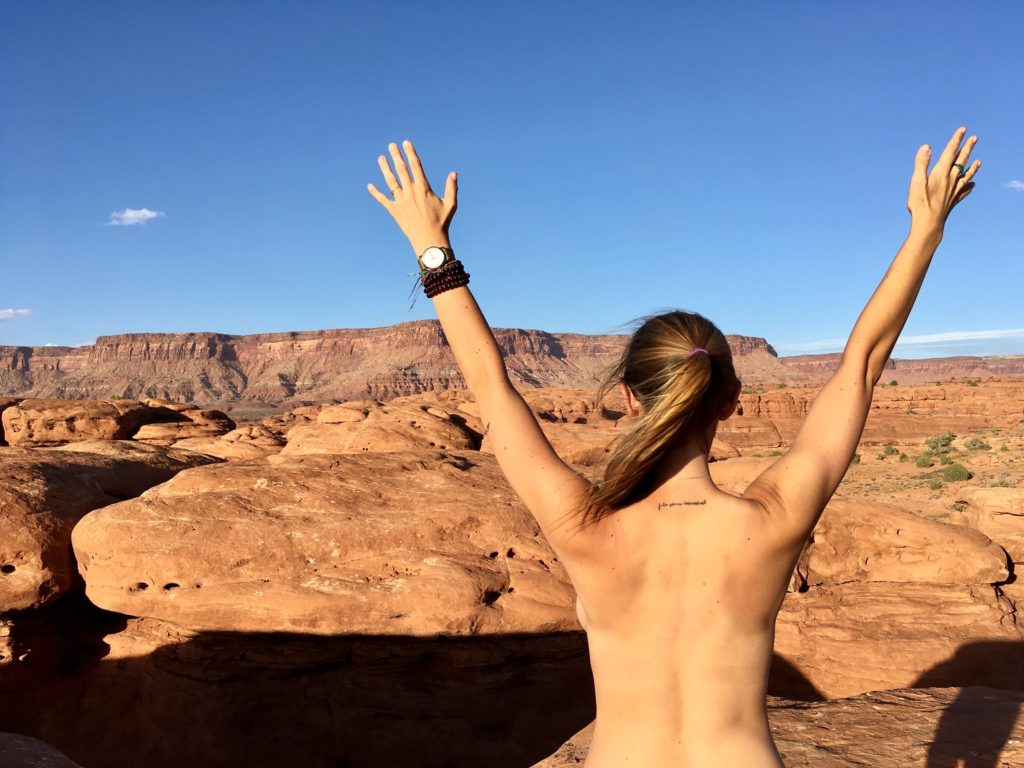 Why Do You Need A Retreat To Find Yourself?
Not everyone needs a self discovery retreat. Some people self-discover in other ways naturally. But for those of us that get off on opportunities to explore the self, then this is for you. I find that these kinds of retreats put me in a totally blissed out state because they just make you feel good while you're there.
If it's a group setting, then you're meeting people and hearing their beautiful stories. You're witnessing the love and transformation in everyone there, while feeling it in yourself. The activities are often fun and sometimes challenging.
For example, I once attended a retreat that had Play and Ecstatic Dance on the agenda. I was laughing so much by the end of each of those activities that I was buzzing for hours. As someone who has tried actual ecstasy, I was shocked that the feeling was, in fact, exactly the same without the dr*g when you were feeling it naturally.
This is the retreat, if you wanna check it out.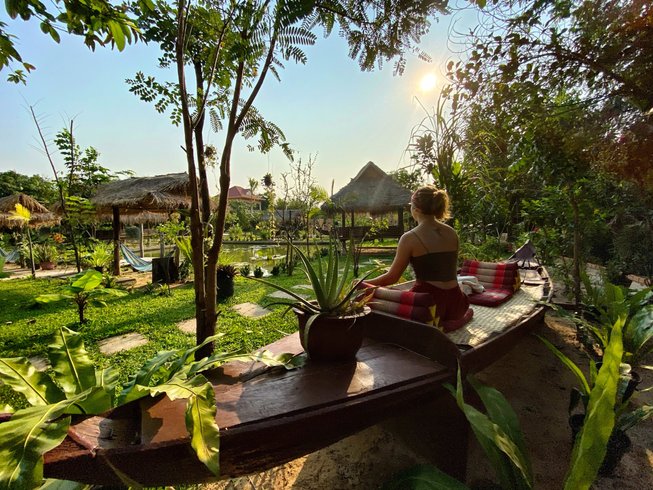 I've had equally challenging experiences at these kinds of retreats. I once had a breakdown over chai tea at a retreat. It was a Tantra retreat that really peeled back all of my veneer, forcing me to face all of my triggers and learn how to be humble. I didn't learn how to be humble that week, unfortunately, but it set me on a path to discover why I had such a problem with people telling me what I could and couldn't do. Imagine that's what made me realize this, not anything leading up to it all the years before. That's kinda the power of a self discovery retreat.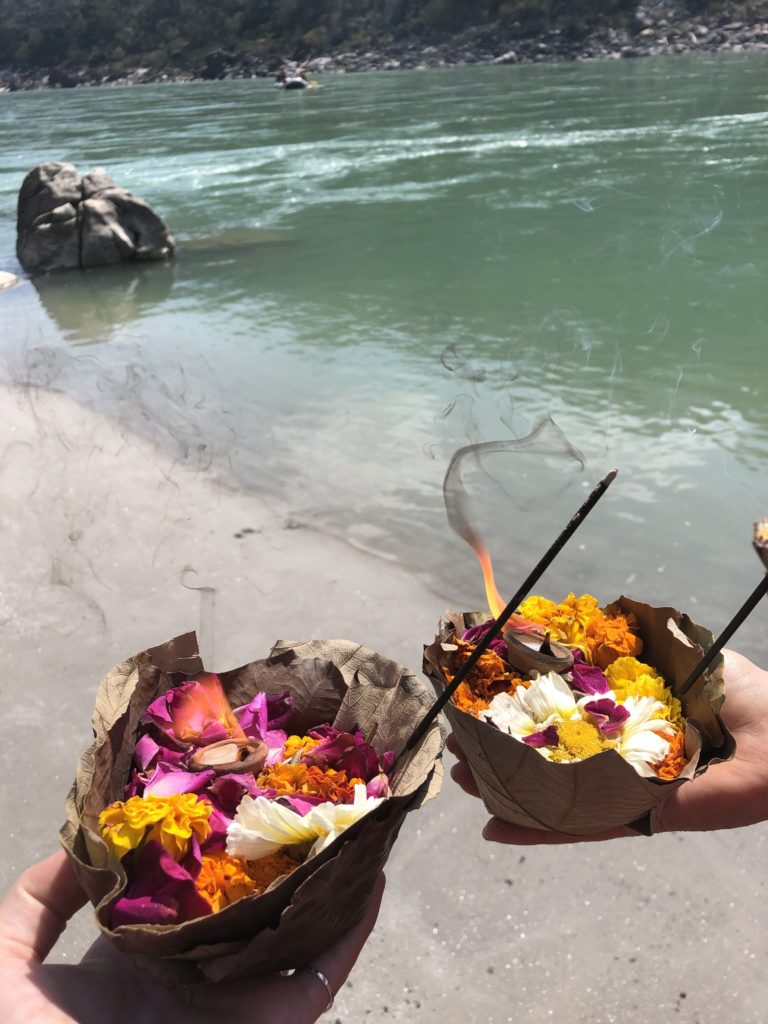 With a self discovery retreat, you step outside of your comfort zone, where you're grooving in familiarity. You take a peek at yourself in a new way. Usually, this leaves you with clarity on how you're either supporting your goals or getting in the way of them.
If that sounds exciting to you, then you'll love pretty much everything I'm about to go through.
What Happens On A Self Discovery Retreat?
Sooooooo many things can happen on a self-discovery retreat! Seriously, it all comes down to how you define "self-discovery". The main goal is to provide opportunities for deep self reflection and personal development.
If it's a group retreat, then the fellow participants will likely have a massively positive impact on you too.
Typically, you'll find that self discovery retreats include things like this:
Guided Meditation: Sessions led by experienced instructors to help calm the mind and enhance mindfulness.
Yoga Classes: Various styles of yoga to connect the body and mind, promoting inner peace.
Nature Walks: Connecting with the natural world through guided or silent walks.
Art Therapy: Using creative expression as a tool for exploration and reflection.
Journaling: Encouraged daily practice for self-reflection and capturing insights.
Digital Detox: A break from digital devices to enhance presence and focus.
Mindful Eating: Practices to promote a healthier relationship with food and eating.
Breathwork Sessions: Techniques to control and optimize breathing for relaxation and clarity.
Sound Healing: Using sound waves from instruments like singing bowls for therapeutic purposes.
Dance and Movement Therapy: Expressing and releasing emotions through movement.
Creative Writing Workshops: Harnessing the power of words for self-expression and discovery.
Group Sharing Circles: A safe space for participants to share experiences and insights.
Silent Retreats: Periods of silence to deepen the introspective experience.
Mindfulness Practices: Techniques to cultivate a state of active, open attention in the present.
Vision Board Creation: A creative way to visualize goals and dreams.
Qi Gong or Tai Chi: Gentle movement exercises to balance the body's energy and promote health.
2 Options For Finding Yourself Retreats
There are two options for retreats to find yourself:
Attend an organized retreat to find yourself. This can either be a group retreat or a solo retreat, but the accommodations, food, and activities are organized by the retreat leader or center.
Design your own retreat. Lots of times, all I really need is some space. When I feel like this, I like to go somewhere and create a sort of retreat (read: summer camp) for myself.
I'll go through both of these options now and recommend some guided retreats. For a self-led retreat, I'll include a soft agenda that you can follow, customize, or throw in the trash and run wild with your own ideas.
1. Self Discovery Retreats, Guided Retreats To Find Yourself
Alright, so I used to work with BookRetreats. They're sweeties over there and really believe they're changing the world by connecting people with these kinds of self-discovery opportunities.
In fact, BookRetreats has had a major impact on my own life path by showing me both how helpful yoga as a practice is and also how to use your privilege to do good in the world. So I love supporting them even as I do earn a commission on any bookings you make. Take a look at all of the upcoming self discovery retreats they've got over there. I'll include a few of my favorites now.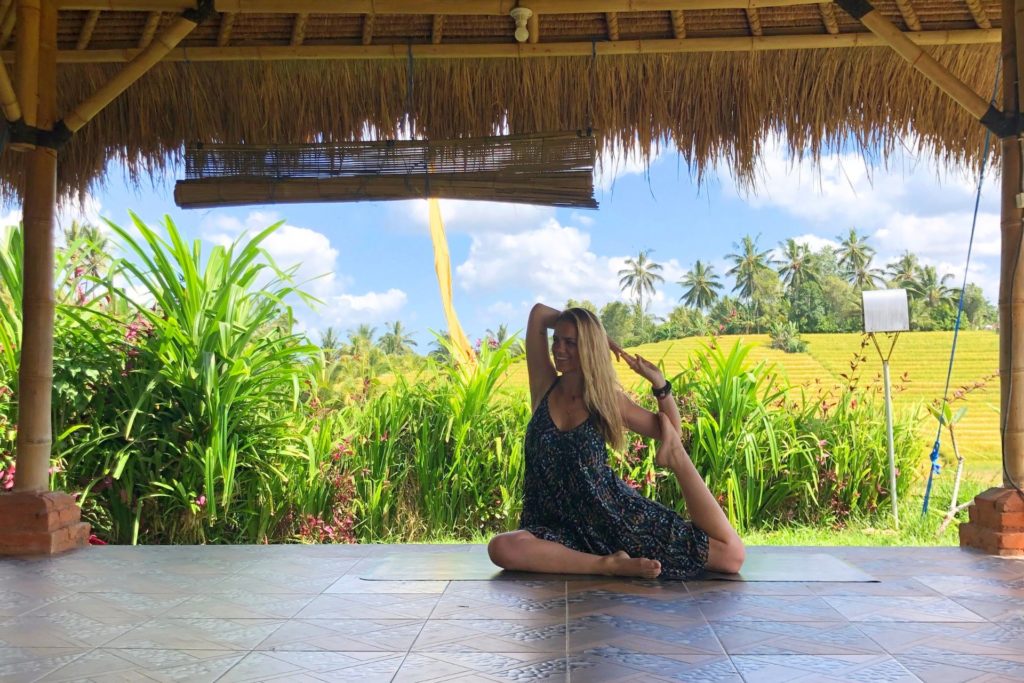 The 4-Day Inner Awakening Watukaru Yoga, Culture & Spa Retreat in Bali offers a transformative experience, immersing participants in the rich Balinese culture and traditional Watukaru Yoga practices. Hosted by the Balitrees Yoga Center, this retreat provides access to one of the world's oldest spiritual ashrams, Pasraman Seruling Dewata, nestled in a traditional Balinese village away from the bustling tourist areas.
I've actually been on a retreat at this retreat center and I cannot say enough good things about it. They were the absolute sweetest and the iconic setting was just chef's kiss. The food was soooo good and the yoga was an interesting and challenging style for me. The cultural activities were beautiful and lots of fun, unlike anything I had really seen anywhere before.
While this retreat doesn't include hardcore activities to find yourself, it delicately introduces you to a brand new world, which can sometimes be absolutely life changing. (I'm a romantic, okay, it worked on meeee)
In this particular retreat, participants can look forward to twice-daily yoga and meditation sessions, complemented by a variety of cultural activities such as rice farming, coconut oil making, and Balinese cooking classes. The retreat also includes waterfall purification rituals, traditional dance performances, and ample opportunities for personal reflection and growth. With a focus on nourishing both body and soul, the retreat offers vegetarian, vegan, and organic meal options. I think you can also schedule Balinese spa treatments through them too, which I highlyyyyyyy recommend ohmigod.
Think: massage bed set in the middle of a jungle with warm floral-infused oil being poured over you as a sweet little Balinese woman uses open hands to massage your entire body 🤤 and then the tea afterwards, yet another chef's kiss
This retreat is exclusively for women, set against the serene backdrop of Joshua Tree. I really like this as a retreat to find yourself because it's a women's retreat led by women with the sole purpose of helping you discover all of the things to celebrate about yourself.
They do this with a variety of activities including silent mornings, moving meditations, breathwork, Yin Yoga with sound healing, yoga by the pool, ecstatic dance parties, and cacao ceremonies.
Remember how that retreat with ecstatic dance I mentioned earlier knocked my socks off because it was so much more fun than literally anything I had ever done before, when I felt like a conduit for joy, pure joy? I'm getting those kinds of vibes from this women's retreat in Joshua Tree.
Now, if you're uber curious and have some ish to sort through, then this retreat looks pretty rad. It is set in a beautiful forest and looks a lot like summer camp for people like us.
It offers a unique blend of nature and therapeutic technology, like Biofeedback, Sound Healing, and optional Neurofeedback, all designed to address issues like addictions, phobias, and old wounds.
The retreat is set in a serene natural environment, encouraging a digital detox and deep connection with nature. With a variety of accommodation options and yoga and meditation classes, this retreat looks safe and supportive as hell.
Coincidentally, I have my Master's degree in Marriage and Family Therapy, where I learned a lot about the healing modalities offered on this retreat. Biofeedback in particular is used to treat certain mental health disorders, like PTSD. I even employed some for myself in my own therapy when I was processing a particularly difficult time in my life. If I had seen a retreat like this during that time, when I was basically re-inventing myself and deciding to leave the US back in 2015, then I would have looooooved it. It promises a seriously impactful experience for those who are in the right need for it.
Whether you are looking to explore innovative healing modalities or simply need a peaceful getaway, this retreat seems like it really could be perfect for some people.
There's something witchy about Sedona; they say there's an energetic vortex there that makes everything more magical and powerful or something. My best friend in the whole world loves it there for those reasons. Most women do.
Take that vortex energy with 💅 self-care 💅 and it can be a beautifully transformative experience for many.
So this Sedona retreat offers activities like yoga, meditation, and nature hikes, all designed to promote relaxation and self-discovery. The retreat also includes workshops on medicinal herbs and wellness, providing practical knowledge for a healthier lifestyle. With a focus on rewilding, or returning to a more natural state of being, attendees will have the opportunity to unwind from the stresses of daily life and rediscover their inner wildness.
The retreat promises a supportive and energizing environment. If you're looking for a lightly spiritual experience, then this is a good fit for you.
2. Self Retreat, Designed By You
There are sooooooo many more retreats like those above all over the entire world. Seriously, I recommend you go wild looking through them. At the very least, they'll spark some ideas for how you can craft your own retreat to find yourself.
To get those creative juices flowing, I'm going to walk you through my process for planning a retreat.
Take what you find useful and omg have so much fun, excited for you!
Can you go on a retreat by yourself?
Absolutely! In fact, going solo can be one of the most transformative experiences. I personally love group retreats. I really enjoy meeting people. Their stories are what make me a better person. But that's not for everyone and it's also not always right for everyone at certain times. I also love doing these kinds of things all by myself (hello, #viajosola 🙋) Without the distractions of group dynamics or set schedules, you have the freedom to listen to your own rhythm, follow your intuition, and truly cater to your own needs. I recommend both group retreats and solo retreats whenever either sound exciting to you! As many as possible for the rest of your life, basically 😂
Alright, let's go through the things to include in your very bespoke ✨ retreat to find yourself ✨ .
How to prepare for a retreat to find yourself
If you're really looking for some guidance on who the hell you are and what you want from life, then I'd recommend starting small. It's easier to imagine defining what you want in a big way when you can first define what you want right now.
Here's how I'd start: When you close your eyes and imagine a place where you can meet yourself, your inner child that is quietly waiting for you to notice her, what does that look like?
For me, that's in a cabin in a forest with green meadows and wildflowers strewn across the sides of the mountains. I see myself at around 8 years old, her skin golden from being out in the sun.
So that's the kind of environment I'd probably want to create for myself in my self discovery retreat.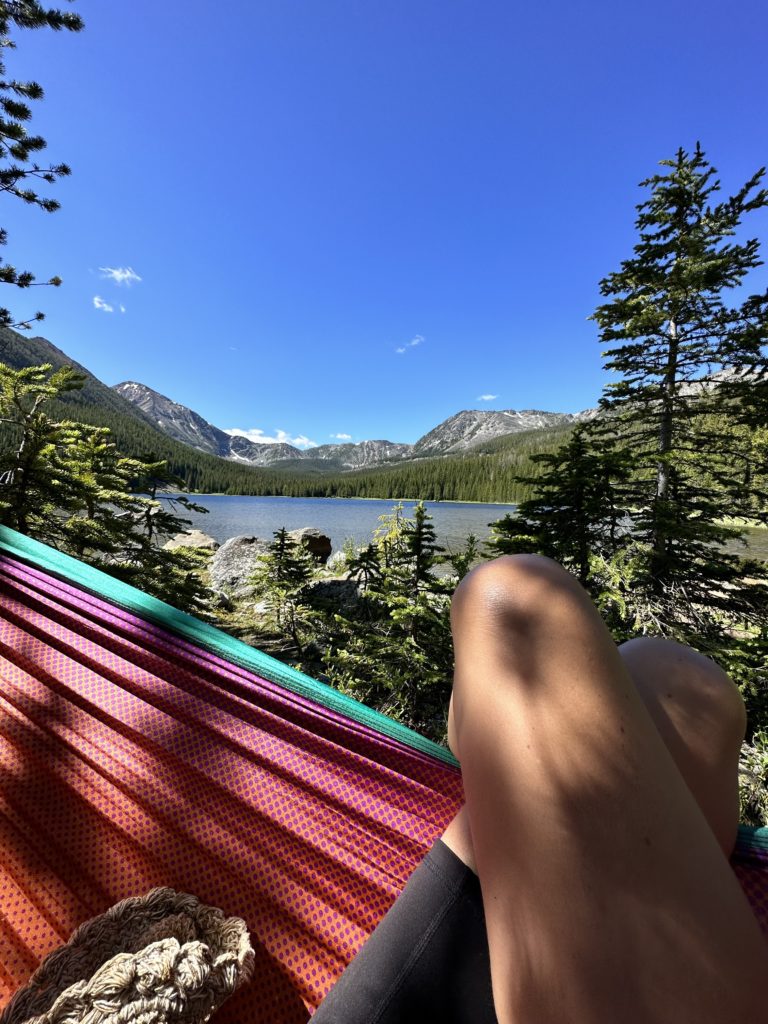 Find the perfect home rental for your upcoming trip here 🏠
What to do on a self-care retreat
Finding yourself most often happens when you find that joyful child within yourself, as cheesy as that sounds. That child is sweet and pure and doesn't even really comprehend the drama of your adult life. So she's probably still got a lot of clarity on who you are and what you want. She is the only one that really knows your true self.
PLAY WITH HER.
So continue to imagine yourself in this space from earlier with your inner child. What kinds of things does she wanna do with you? What was she doing before you got there?
In my image, she's dirty from hopping rocks in the forest. She's sweaty and wants a sandwich and sugary lemonade. After a bath at night, she wants to do a puzzle and stretch on the floor. Idk, that's what it looks like to me. So that's probably what I'd include in my own retreat.
Think of fun activities that you loved doing as a kid and add those to the agenda. The same goes for new stuff you wanna try because you are totally in charge of your life. Try anything and everything that even seems remotely interesting to you. Just try to have as much fun as possible, remembering that YOU define "fun".
Here are some activities that work for me, I'll link to some resources I recommend to get you started.
Nature immersion
Whether it's a secluded beach, a serene forest, or a tranquil mountain, nature has a way of healing and grounding us.
If you're drawn to water, then immerse yourself in it. Let it be your teacher during your retreat. Let it calm your nervous system (submerging your face calms your vagus nerve, zenning you out pretty much immediately).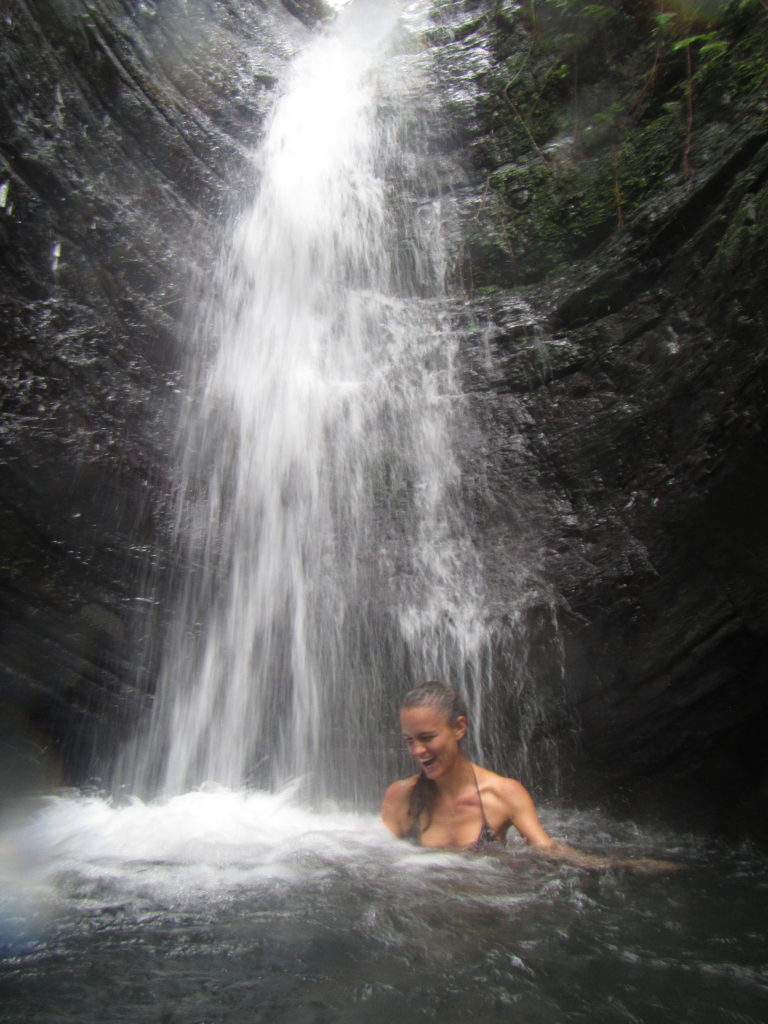 I recommend doing this with natural water, like lakes, rivers, and oceans. That water is still a living thing and there's magic in that. Look for beach houses or lake houses, ideally within walking distance of the body of water you want to swim in.
Find the perfect home rental for your upcoming trip here 🏠
If, like me, you're more of an Earth girl, then either the desert or mountains will be your teacher. I am drawn to mountains. All those layers, the way they bend and move with time, and then push up to earth's surface and topple down to the very trail I'm walking on. They show you just how insignificant you are, but in a really liberating way. Whether the grandness of a mountain or a canyon, land can be crazy healing for me.
If that sounds like you, then I recommend looking for a small cabin somewhere in a forest you like. I love pretty much all mountains, but especially up in Idaho. There are tons of hot springs all around, the Sawtooth Mountains, and just generally breathtaking, wild, natural beauty. Or check out deserts like Joshua Tree, Sedona, Moab, or even Tucson. Read my guide to Tucson for ideas on what to do there, it's pretty cool and is set right in the middle of Saguaro National Park.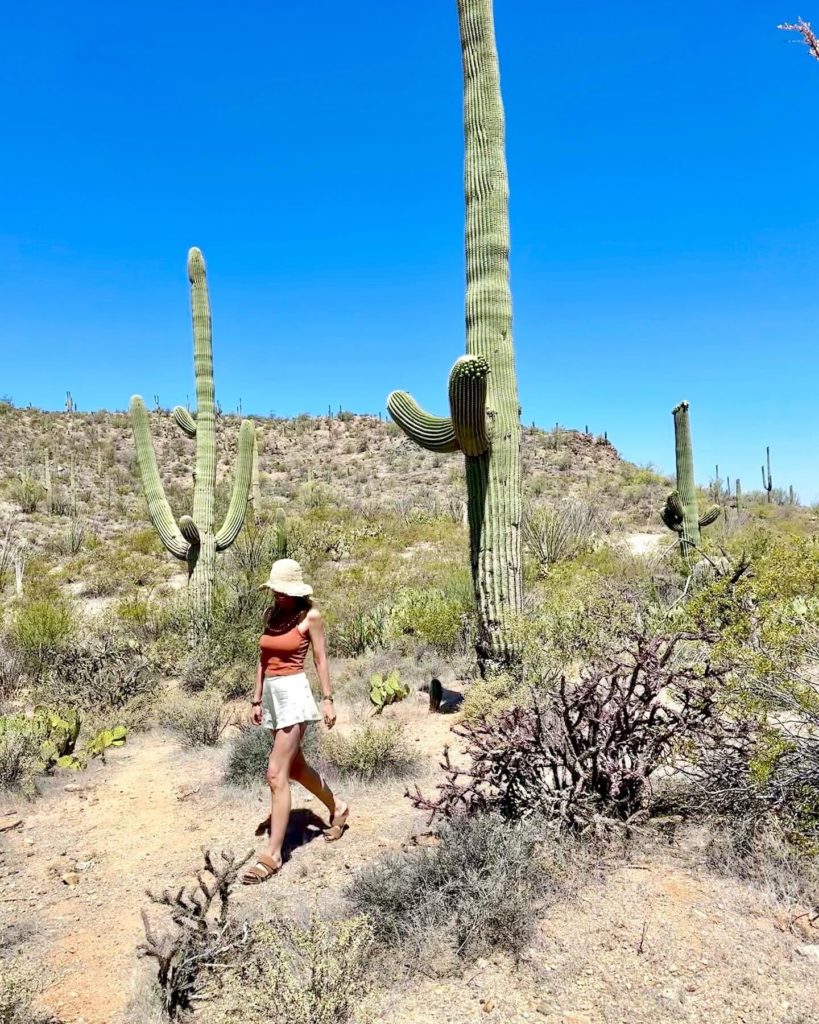 Whatever you choose, make nature your learning space. Take your activities outside, smell the air in everything you do. Explore nearby hiking trails, go for long swims. Let beautiful nature be your teacher, your safe and supportive environment for self reflection.
Meditation and yoga
If you're interested in bringing yoga and meditation to your self-retreat, then one thing I absolutely recommend is this book: Yoga Life by Brett Larkin. Surprise! She's my client. I only earn a lousy Amazon commission from this link, but I've been reading this book the last month after my road trip to the Pacific Northwest (where Brett gave me an advanced copy of the book). And HOLY MOLY people, this book is the tits, yogically speaking.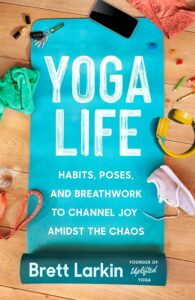 I have been through a wild journey deep into yoga, even have Sanskrit tattooed on my body, that's how much I love it. I went deep into Hatha Tantra Yoga, which is still just my favorite lineage. Buttttt it's strict and rigid and intense and absolutely wrong for me, who is already strict and rigid and intense. It took a lot more yoga and self-discovery to realize that what I actually needed was something that brought out my feminine energy, that could soften me and cool my fire.
That's exactly what this book, Yoga Life, teaches you step by step: how to find a yoga practice that supports you in your exact unique composition. How to develop a nourishing practice and why it works. It's like all the info I learned in a yoga teacher training re-arranged in a practical guide. The book walks you through how to find out what your Ayurvedic constitution is and how to choose practices based on that.
It's so freakin' good and I'm telling everyone about it. If you like this kind of stuff, then this is exactly the structure you need for a self-retreat.
If you're looking for some practices to follow along to, then I really like this grounding practice: YOGA FOR BEGINNERS WOMEN'S HEALTH | Yoga to Get Grounded
Journaling
Pour your thoughts, feelings, and reflections onto paper. It's therapeutic and offers clarity.
I personally use oracle cards to prompt my journaling. I use these two oracle decks:
I've also recently finished reading Wild Power, which teaches Menstrual Cycle Awareness. The book has completely re-framed the way that I follow and lean into my menstrual cycle, making each phase a powerful opportunity for introspection.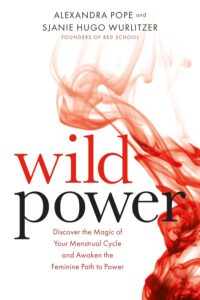 So every time I transition in my cycle and have a noticeable mood shift (after ovulating, especially), I like to pull some oracle cards to see how to focus my energy during that phase. For example, if I'm feeling frustrated about something then I see what lessons in the cards I can apply to the thing I'm feeling frustrated about.
You could use them in a similar way.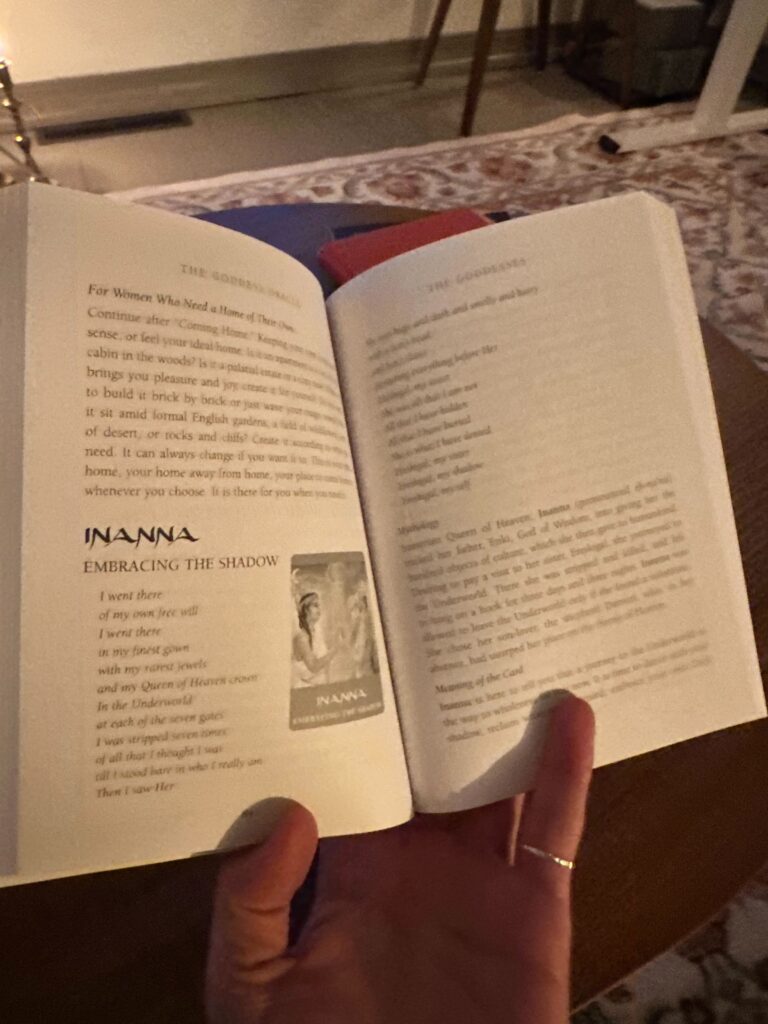 Here's my exact process:
I pick up whichever deck I want to use and sort of talk to them as I'm getting them out. I just explain what I'm struggling with at the moment, whether my mood or how I feel about something. The idea is to make it an intentional process, and also to get your ju-ju on the cards.
I shuffle them around a bit more and continue to chat to the cards, playfully inviting them to slam down some perspective for me.
Then I spread them out in a row and playfully hover my hands over them. If one stands out to me, I just go with it. I flirt with it, saying "oh you must have a message for me today, you're getting my attention!". Remember: the idea is to have fun!
I read the corresponding message and then sit with it for a few minutes before writing down what comes to mind.
Then I sit with this lesson for the rest of the phase of my cycle, contemplating how I can apply its lessons to any difficult moments that arise during that phase. I journal about it all, sometimes multiple times a day.
If this sounds like something that you'd like, then holy hell you're gonna love it. It's so much fun. I've made friends out of the cards, like they're my personal cheerleaders throughout the day.
This week, I pulled the Hindu Goddess Kali and currently have her propped up facing me on my desk. She has been keeping me laser focused on creating new patterns in my life. How transformative is an activity like that?!
Digital detox
A part of the reason why we're all so freakin' wired all the time is because we have lightning fast stimuli 24/7. That's not how our brains are designed to live. So our thoughts and worries become lightning fast too. To break that cycle and reset the way your brain fires, you gotta put down the technology. Just set it down for the entire duration of your retreat and then it will feel like a truly safe escape.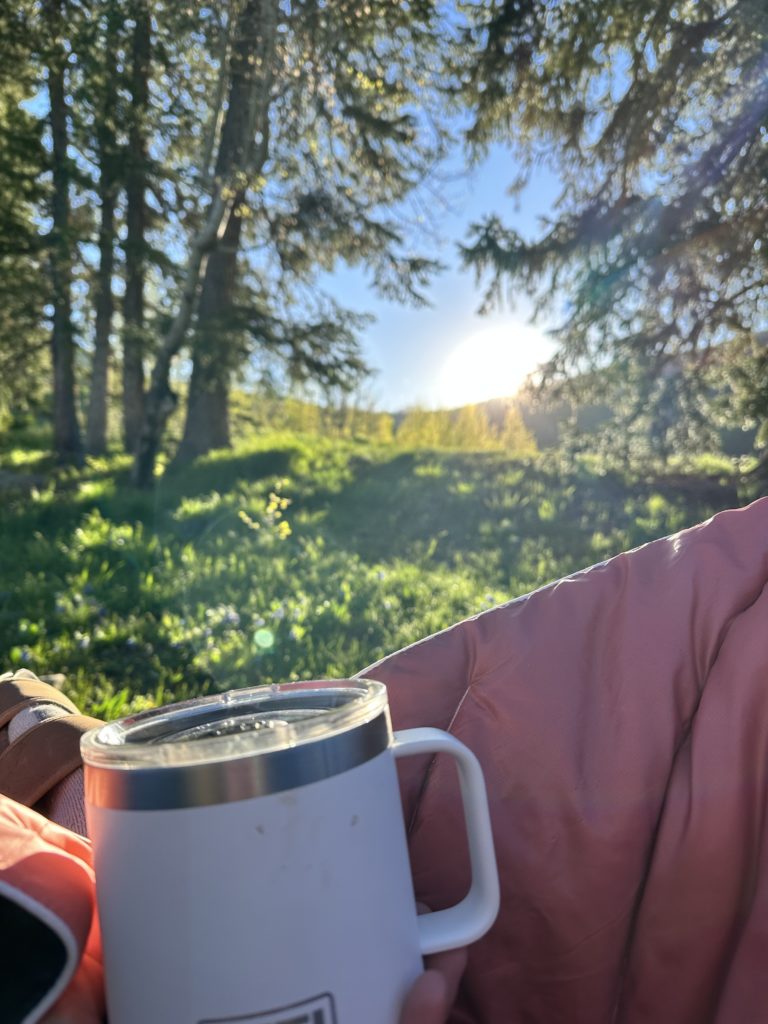 If this is uncomfortable for you, then designate one hour a day, preferably late afternoon, to do whatever digital thing you need to do each day.
The bummer about doing that is that it will give you a spike of dopamine that nothing else can compete with because it isn't natural. You're going to basically do yourself a disservice by teasing your brain like that, distracting it with addictive dopamine hits instead of letting it enjoy your self-discovery process.
Indulge in creative activities
In continuing with my journey to tapping more into my feminine self, I've embraced a lot more creative activities. Creativity is the force that drives Shakti energy to bring life to our universe. It's the energy that rebuilds after Kali's destruction of everything that doesn't serve you. It's the yin softness to the yang fire.
It's healing. Paint, sketch, write, or dance. Let your creative juices flow.
Here are some of my favorite creative activities this year:
If you're looking for a juicy intuitive dance experience, then Brett has this greattttt intuitive movement class that helps you really connect with your own feminine energy through movement: Intuitive Movement Exercise | Dance Yoga Therapy with Music
Make everything magical
Again with the theme of making everything fun, I just love making everything seem goddamn special. Think: candles, baths, warm drinks.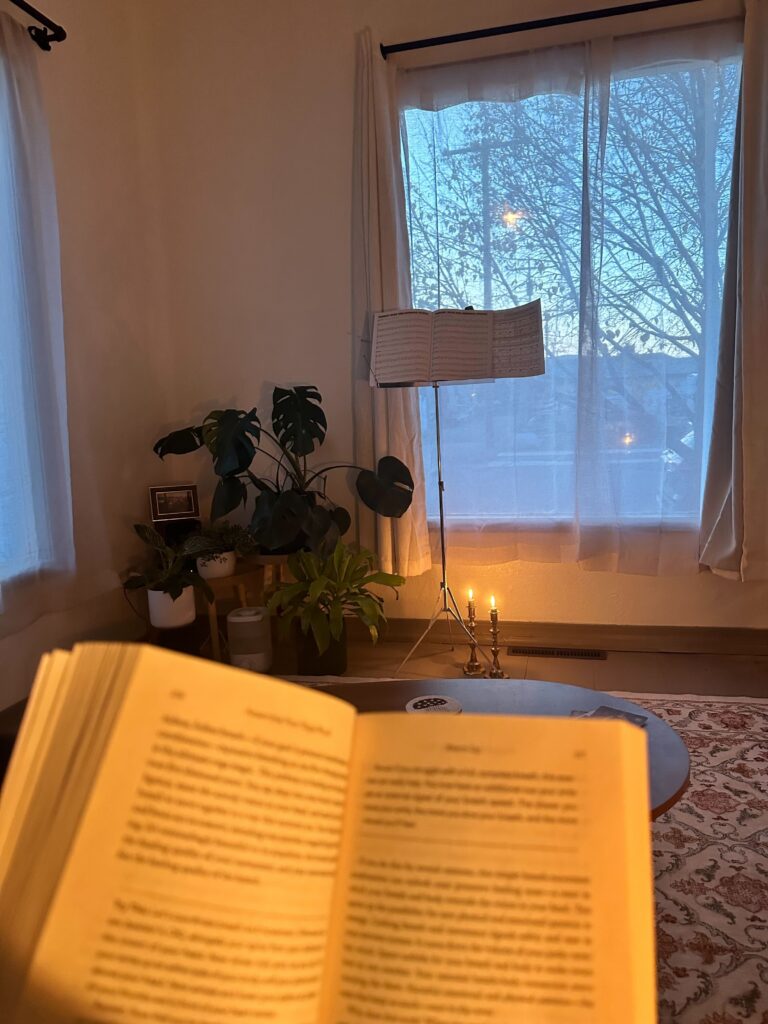 Here are actual things in my daily life so that I feel like a queen no matter what I'm doing:
Why make everything feel special? Because when it's a joy to exist, it's a lot easier to flow with life. I'm not saying candles will solve everything, but it's a lot more fun to pamper myself extravagantly than not. So why the hell not?
Closing Thoughts
What a doozy, but what can I say: homegirl knows how to self-discover. Any way to get to know yourself on a deeper level and to learn how to practice self love is something that I can get behind. I'm so excited for you to have your own experience, please do not hesitate to drop a comment if you'd like any advice!