17 Best Hikes on the East Coast
I lived in Miami for a few years and craved good hiking trails the whole time I lived there. Little did I know that some of the best hikes on the East Coast were not too far from me.
I asked around other travel bloggers based on the East Coast which hikes they recommend. This blog post is a list of their recommendations 🤩
17 Best East Coast Hikes For All Levels
I am the ✨queen✨ of solo hiking, so I'm constantly on the lookout for safe and accessible trails. These East Coast hikes offer a mix of difficulty levels, scenic views, and unique landscapes.
1. Rough Ridge Overlook, Blue Ridge Mountains
By: Victoria of Southern Trippers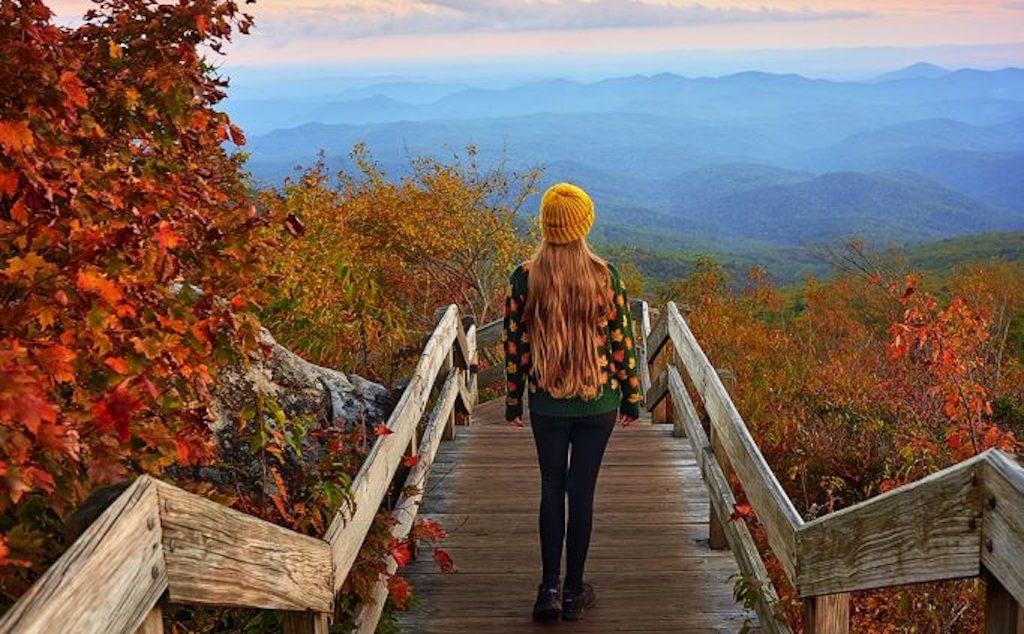 Looking for one of the best hikes on the East Coast? If so then you can't beat the Blue Ridge Mountains since this incredible, 615-mile-long mountain chain extends all the way from Pennsylvania to Georgia.
And some of the best hikes these mountains have to offer can be found near Linville, North Carolina, right at milepost 302.8 on the Blue Ridge Parkway.
It is here that you can do a moderately difficult, 4.7-mile hike along the Tanawha Trail to Rough Ridge Overlook for sweeping views of the surrounding mountains. 
In total, the moderate hike will take around 2 hours and 15 minutes to complete. While the trail is a bit up and down, thanks to the rolling hills of the Blue Ridge Mountains, it's worth it to enjoy the stunning views at the top. 
Just be sure to start early since some portions of the trail are located near the road and you'll want to avoid noise from local traffic.
2. Welch-Dickey Loop Trail in White Mountains, New Hampshire
By Gretchen Carlson of Chasing ADVNTR
The White Mountains of New Hampshire offer incredible hikes from waterfalls to rocky mountain summits. There are hikes in the White Mountains for every ability level, although most trails have rocky and uneven footing, so make sure to come prepared with sturdy hiking shoes.  
If you are looking for a challenging hike with incredible views, check out the Welch-Dickey Loop Trail. This 4.4 mile trail gains an elevation of 1,780 feet and passes over the summits of both Welch and Dickey Mountains with 360 degree views of Waterville Valley.
This gorgeous loop has multiple areas with exposed rocks and is a great trail to hike during the summer and fall months. Pack plenty of water and snacks and plan to be on the trail for 3-4 hours.
Find the perfect home rental for your upcoming trip here 🏠
3. Boardwalk Loop Trail in Congaree National Park
By Natalie Vereen-Davis of Camping Kiddos
One of the best hikes on the East Coast can be found in the heart of Congaree National Park. The Boardwalk Loop Trail carries visitors on a 2.5 mile loop through old growth hardwood forests and cypress swamps for an up-close look at this unique ecosystem.
It's a flat trail that is great for strolling and immersing yourself in nature.
Basing your Congaree National Park itinerary around the Boardwalk Trail will allow you to stop by the visitors center, grab Junior Ranger booklets for the younger hikers among your party, and see local wildlife. 
Spot white-tailed deer, copperhead snakes, turkeys, grey squirrels, and more, all without leaving the well-marked trail.
For families with strollers or wheelchair users, the Boardwalk Trail is easily accessible, as all but a few hundred feet of the trail is composed of maintained wooden boardwalks (hence, the name!).
Located about an hour southeast of Columbia, South Carolina, Congaree National Park is best visited in the cooler fall and winter months. 
4. Precipice Trail in Acadia National Park
By Anwar Y of Beyond my Door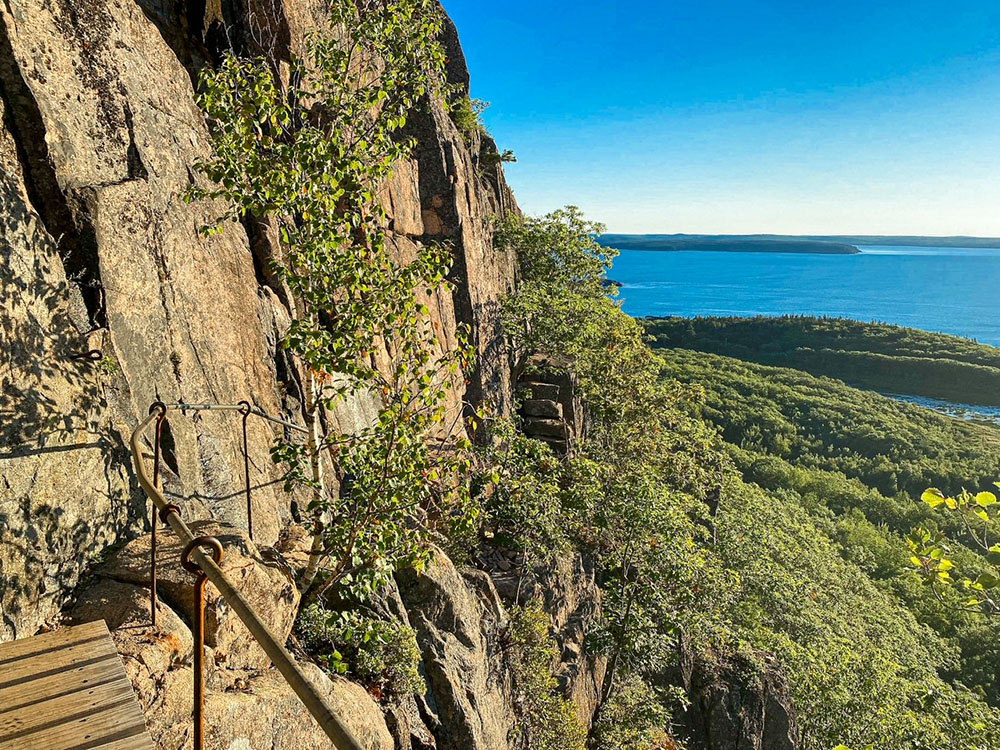 If there's one hiking trail that is probably the highlight of Acadia National Park, it is the Precipice trail. Like its sister the Beehive trail, it takes visitors up high along some exposed cliff areas for incredible and heart pounding views The Precipice trail is both the most famous hike as well as the most dangerous trail in Acadia National Park. That is because it has several spots with only small metal bars on the cliff sides that help you steady yourself as you travel through the hike. You'll gain about 1,000 feet in elevation which will allow you some amazing views over the landscape and sea.
You'll also challenge yourself on some very tricky ledges which makes for one of the best experiences hiking in any National Park. If you are afraid of heights however, you should be warned, it's not easy to bail once you start on the higher areas.
The total overall hike is about 2.6 miles without about 0.9 miles to the top. There is a recommended path, and you should follow it. The steep area is better on the way up and if you try to do it in reverse you'll have a hard time passing people and they will probably not love you! The descent is longer and wider so it's an easier way down. Overall most hikers complete in about 2 hours, although at peak times it will take longer as it's not easy to pass folks on parts of the trail.
The best thing to do for this hike is to go early. It should be your first hike of the day and go as soon after sunset as you can manage. This East Coast hike is popular and much of the trail can only allow one person to pass at a time. It's much safer without the crowds and if you'll not have to wait in line to get through some of the trickier areas. The lot also fills up quickly as well. If you are planning to do the beehive and precipice, still do the precipice first, or do them on separate days (early) if you can!
5. Dark Hollow Falls Trail in Shenandoah National Park
By James Ian from Parks Collecting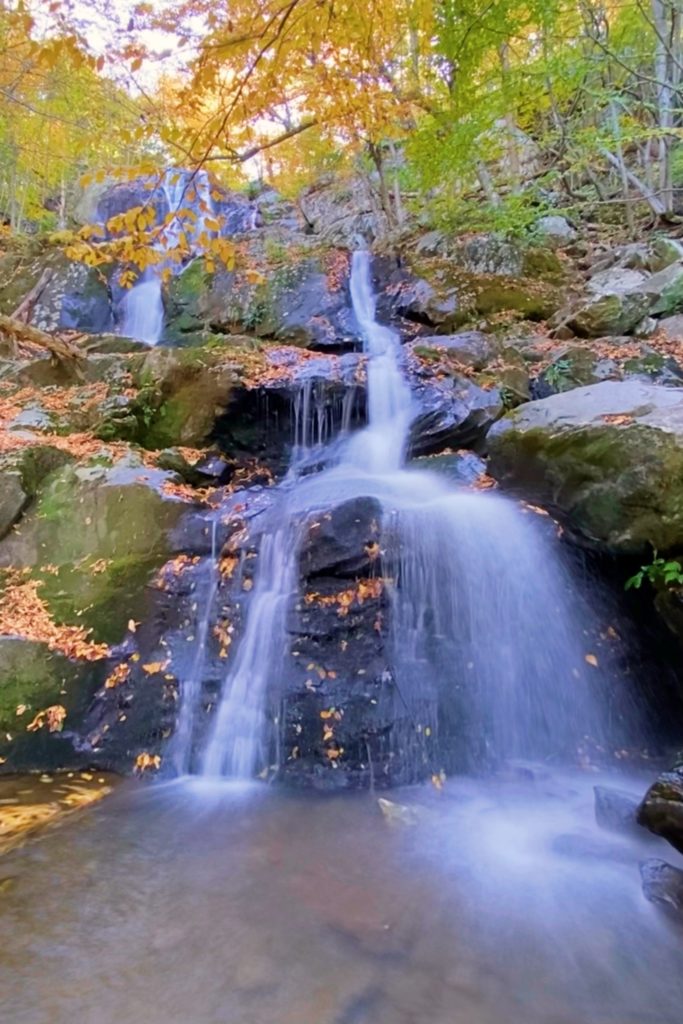 The Dark Hollow Falls Trail is the most popular hike in Shenandoah National Park. The trail is rated as moderate, mostly due to the elevation change. It's 1.4 miles in total, out-and-back, but involves a fairly steep descent to the waterfall, and then ends with a steep climb back to the trailhead.  The hike takes about 1 hour and 15 minutes.
The trail follows a narrow river for most of the way, and is a lovely walk through the forest.  The highlight is the beautiful 70-foot Dark Hollow Falls. The multi-tiered waterfall is arguably the most beautiful waterfall in Shenandoah National Park. It cascades over several tiers, splitting at the bottom, and ending in a large pool. Completely surrounded by the forest, it's extremely picturesque. The waterfall flows year round, though it's at its fullest in spring and after heavy rains.  
The trail parking is located at Mile 50.7 on Skyline Drive. Get there early if possible – this is a very popular hike on the East Coast.
6. Gorham Mountain Loop Trail in Acadia National Park
By Janice Moskoff of Gather & Go Travel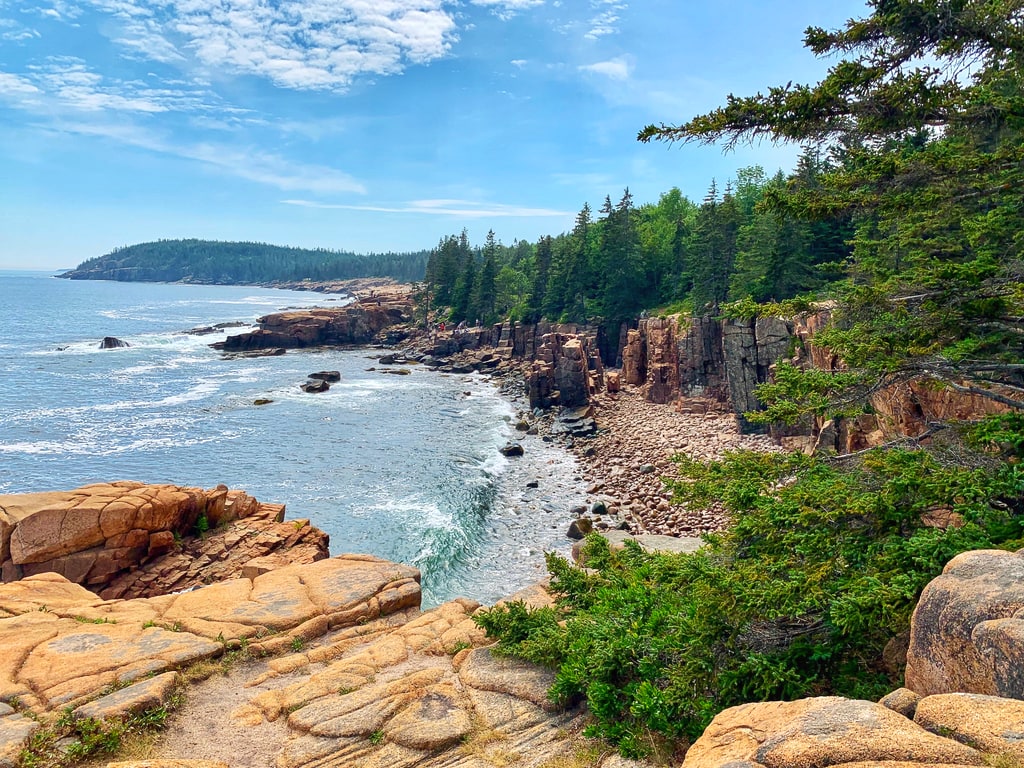 While visiting Acadia National Park, take time to fit in the rewarding and moderately challenging Gorham Mountain Loop Trail, a 3-mile hike that takes 1.5 to 2 hours to complete. 
This coastal walk combines three trails—the Ocean Path, Gorham Mountain, and the Bowl trails—to make the loop.
The route is popular with Acadia visitors as it pairs stunning sea-level views of rocky tree-lined coast with sweeping vistas from Gorham Mountain of Mount Desert Island.
If you plan to hike this trail, consider taking the free Island Explorer bus to the trailhead instead of driving and struggling to score a parking space at Sand Beach, where demand for spots far outstrips supply.
Find the perfect home rental for your upcoming trip here 🏠
7. Long Pine Key Trail in Everglades National Park
By Victoria Heinz from www.Guideyourtravel.com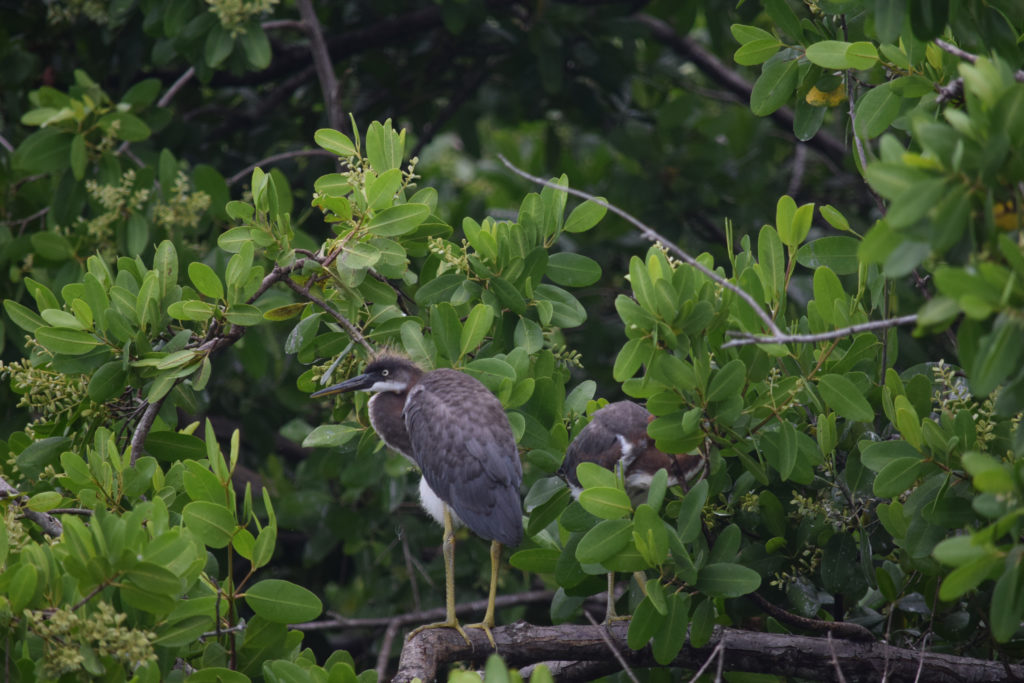 Explore the Long Pine Key Trail in Everglades National Park for a captivating adventure. This 7-mile loop offers a moderate hike, taking about 3-4 hours to complete.
What's unique about this destination is its immersion into various ecosystems, from fragrant pine forests to vast sawgrass prairies. Known as one of the most diverse national parks, the Everglades is bursting with life. Watch for alligators among the marshes, enjoy vibrant wildflowers, and delight in birdwatching.
Opt for the unique route to the Pine Island Observation Tower, boasting panoramic views for an extra treat. Remember essentials like water, insect repellent, sun protection, and sturdy footwear. The Long Pine Key Trail invites you to uncover the exceptional beauty and ecological significance of the Everglades' diverse landscapes.
8. Old Rag Mountain, Shenandoah National Park, Virginia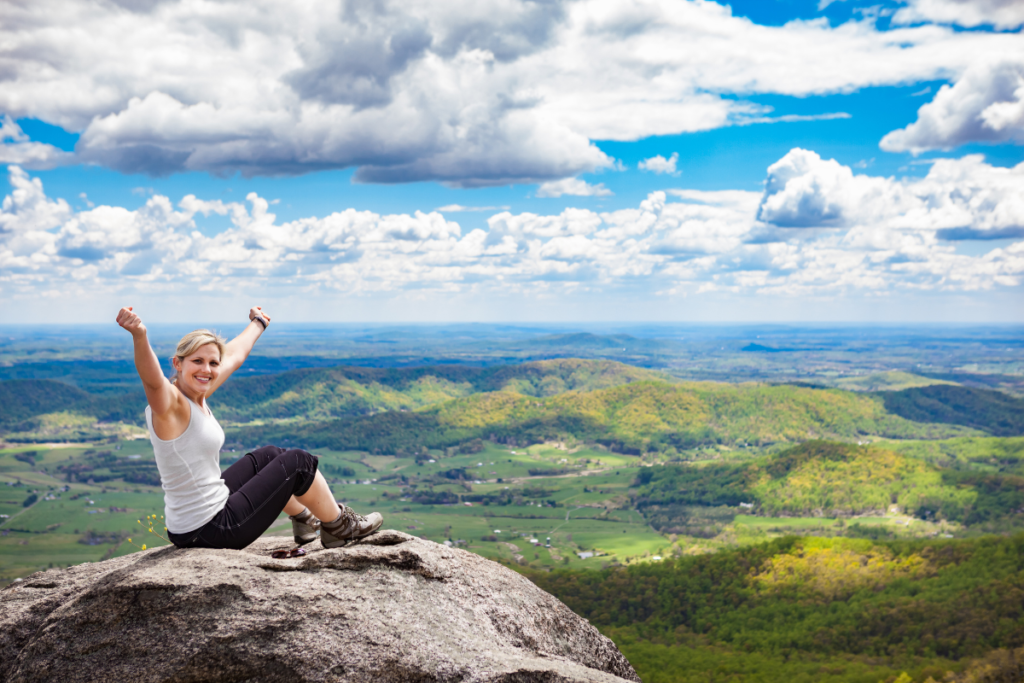 Nestled within the picturesque Shenandoah National Park, Old Rag Mountain is often hailed as one of the most exhilarating hikes on the East Coast—and for good reason. This iconic trail is a magnet for adventure-seekers, offering a challenging yet rewarding experience with its unique rock scrambles and panoramic summit views that stretch as far as the eye can see.
This challenging 9.3-mile loop trail located near Etlan, Virginia, boasts an elevation gain of 2,595 ft. Typically taking hikers a full day to complete, it's best tackled between May and October. Be prepared for company, as it's a favorite among hiking enthusiasts. Note: Dog lovers should be aware that this trail is not pet-friendly.
While the hike is a favorite among seasoned trekkers, even those with a moderate level of fitness can conquer it with a bit of grit and determination. Just be prepared to use both hands and feet during some sections! Located a short drive from Charlottesville and Washington D.C., it's an ideal escape from city life.
If you're planning a trip, it's essential to start early to beat the crowds. Pack plenty of water, snacks, and a camera—because trust me, those views from the top? They're Instagram gold.
Nearby, the charming town of Sperryville offers cozy eateries and local breweries, perfect for refueling post-hike. Before you set out, do check the park's official website for any trail updates or closures.
9. Jordan Pond Path, Acadia National Park, Maine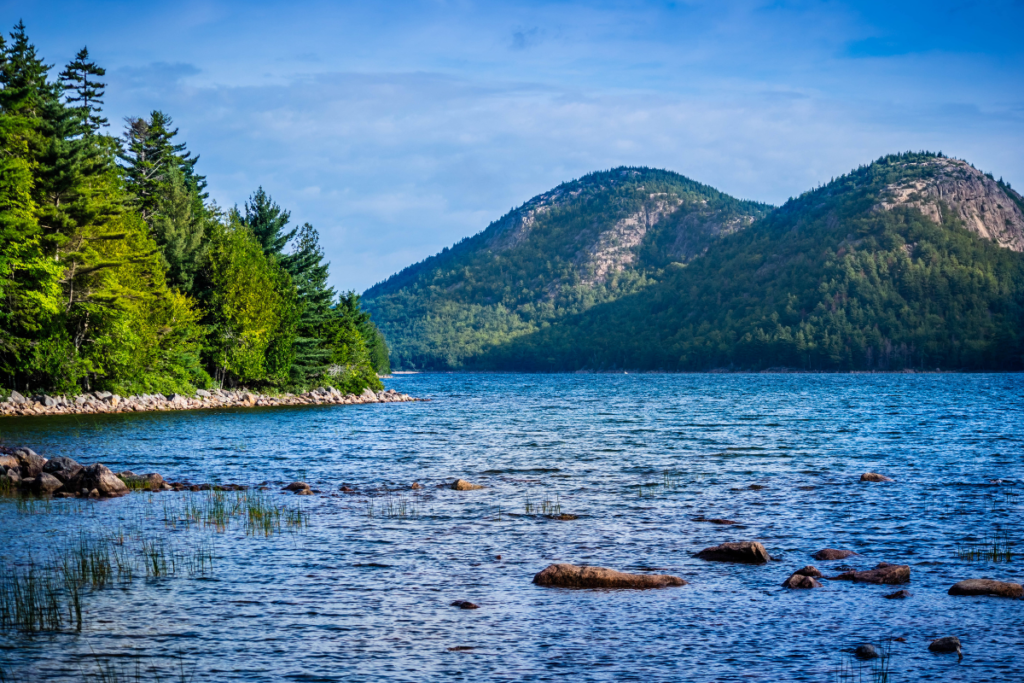 This relatively easy, 3.3-mile loop trail skirts the serene edges of Jordan Pond, offering hikers uninterrupted views of the crystal-clear waters with the North and South Bubble Mountains reflecting off its surface. It's a trail that's perfect for families, photography enthusiasts, and anyone looking to soak in some of Maine's most picturesque landscapes without the strenuous climb.
If you're making a day of it, stop by the Jordan Pond House, famed for its traditional popovers and afternoon tea—a tradition that dates back to the late 1800s. As for nearby attractions, the bustling town of Bar Harbor is just a short drive away, offering a mix of local eateries, shops, and coastal charm. Before embarking on the Jordan Pond Path, ensure you've got comfortable walking shoes, as some sections can be rooty, and always check the weather—Maine's coastal climate can be a tad unpredictable.
10. Alum Cave Trail to Mount LeConte, Great Smoky Mountains National Park, Tennessee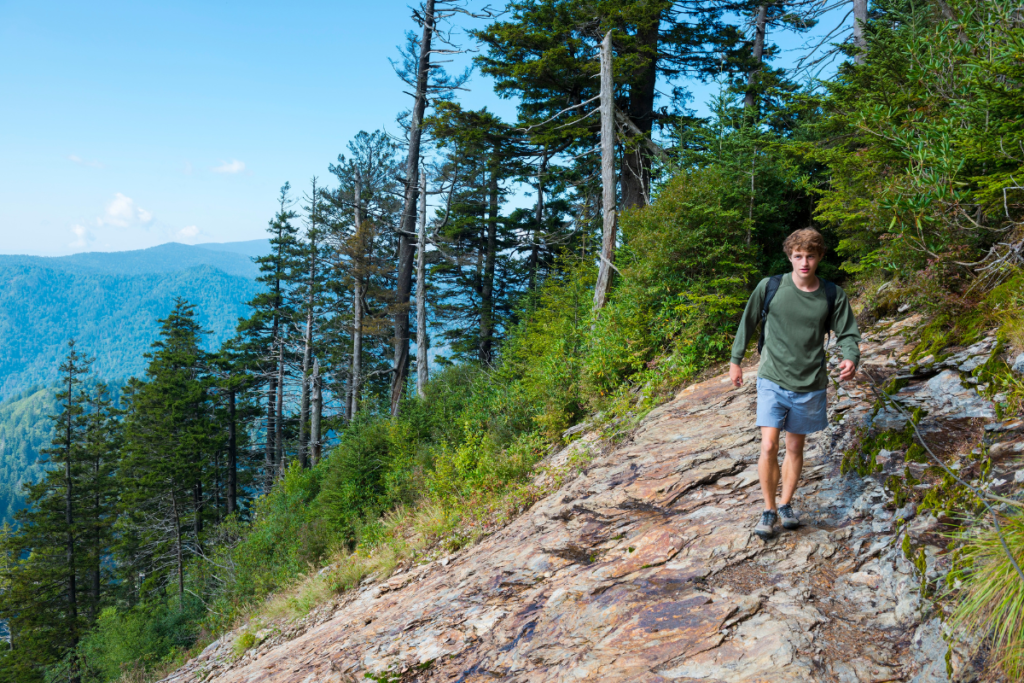 There's a reason the Great Smoky Mountains is the most visited national park. This trail, stretching about 11 miles round trip, is a favorite among seasoned adventurers and offers a blend of natural beauty and exhilarating challenges. As you make your ascent, you'll be treated to the sight of Arch Rock's natural stairway, the shimmering bluffs of Alum Cave, and panoramic views that are nothing short of breathtaking.
Once you reach the summit of Mount LeConte, you're standing at the third highest peak in the Smokies, with vistas that stretch as far as the eye can see. While the trail is best suited for intermediate to advanced hikers due to its elevation gain and some tricky sections, the rewards are well worth the effort.
If you're planning a trip, Gatlinburg is the nearest city, offering a range of accommodations and dining options. Before embarking on this hike, ensure you're equipped with sturdy hiking shoes, plenty of water, and snacks. And remember, the Smokies' weather can be unpredictable, so pack layers and check the forecast!
Find the perfect home rental for your upcoming trip here 🏠
11. Franconia Ridge Loop, White Mountains, New Hampshire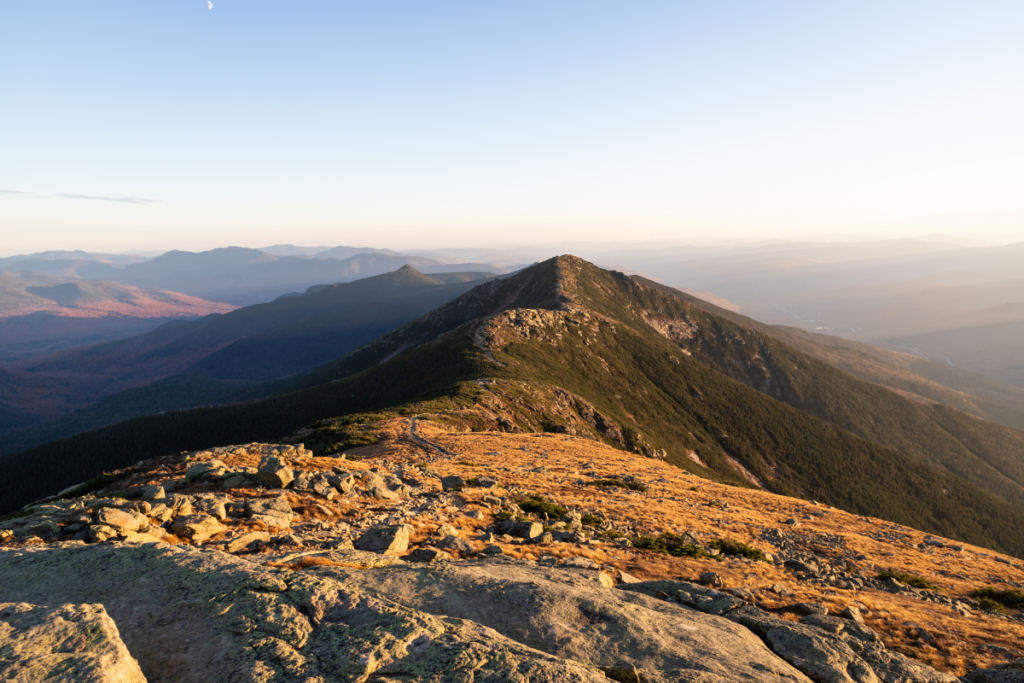 The Franconia Ridge Loop is often hailed as one of the most iconic hikes on the East Coast. Spanning a little over 8 miles, this trail offers adventurers a taste of New England's alpine beauty, with panoramic vistas that will leave you breathless. As you traverse the ridge, you'll be walking the tightrope between the sky and the earth, with views of the lush valleys below and the vast sky above.
It's a favorite among seasoned hikers, not just for its heart-pumping challenges but also for the unparalleled 360-degree views from the summits of Little Haystack, Mount Lincoln, and Mount Lafayette. While the hike is undeniably exhilarating, it's best suited for those with some hiking experience under their belt due to its steep ascents and rocky terrains.
If you're making a trip out of it, the nearby town of Lincoln offers cozy accommodations and hearty meals to refuel after your adventure. And for those looking to explore more, the White Mountain National Forest is brimming with additional trails, waterfalls, and scenic drives. Before embarking on the Franconia Ridge Loop, ensure you're equipped with sturdy hiking boots, plenty of water, and layers to combat the unpredictable mountain weather.
PRO TIP: Always start early to secure a parking spot and to avoid afternoon thunderstorms that are common in the area.
12. Mount Tammany, Delaware Water Gap, New Jersey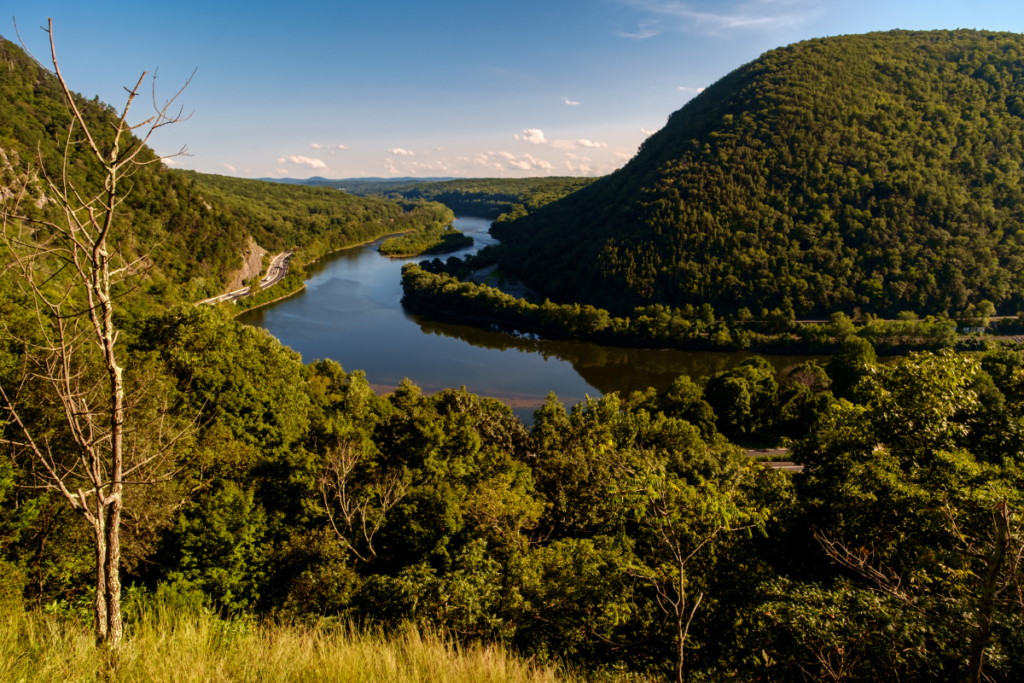 The trail offers a moderately challenging hike with a series of switchbacks, but those who conquer it are rewarded with breathtaking panoramic views of the Delaware River and the surrounding Pocono Mountains. It's a hike that's particularly suited for those looking for a bit of an adrenaline rush without a full-day commitment, making it perfect for both seasoned hikers and adventurous beginners.
Mount Tammany: Red Dot and Blue Dot Loop Trail is a captivating 3.6-mile loop located in Worthington State Forest near Pahaquarry, New Jersey. With an elevation gain of 1,243 ft, this trail is categorized as hard and typically takes hikers around 2 hours and 20 minutes to complete.
The proximity to nearby attractions like the historic town of Stroudsburg and the expansive Delaware Water Gap National Recreation Area means there's plenty to explore in the vicinity. If you're planning to tackle Mount Tammany, it's essential to wear sturdy hiking boots, carry ample water, and start early, especially during peak seasons, to secure parking and avoid the midday sun. And if you're in the mood for a post-hike treat, the charming towns nearby offer a plethora of dining options to refuel and relax.
13. Cranberry Lake Preserve, Westchester, New York
This 190-acre sanctuary is a favorite among locals and visitors alike, boasting a mix of diverse habitats, from dense forests and vernal pools to the namesake Cranberry Lake. It's an ideal spot for both novice hikers and families, with well-marked trails that meander through the preserve, offering glimpses of the area's rich history, including remnants of old quarries and foundations.
If you're looking to extend your adventure, the vibrant city of White Plains is just a stone's throw away, providing a blend of urban entertainment and dining options.
As for the hike itself, it's relatively gentle, but it's always a good idea to wear sturdy shoes, bring some water, and perhaps pack a picnic to enjoy by the lake. And if you're visiting during the summer, don't forget your insect repellent – nature loves to buzz around this beautiful preserve!
14. Blackwater Falls, Blackwater Falls State Park, West Virginia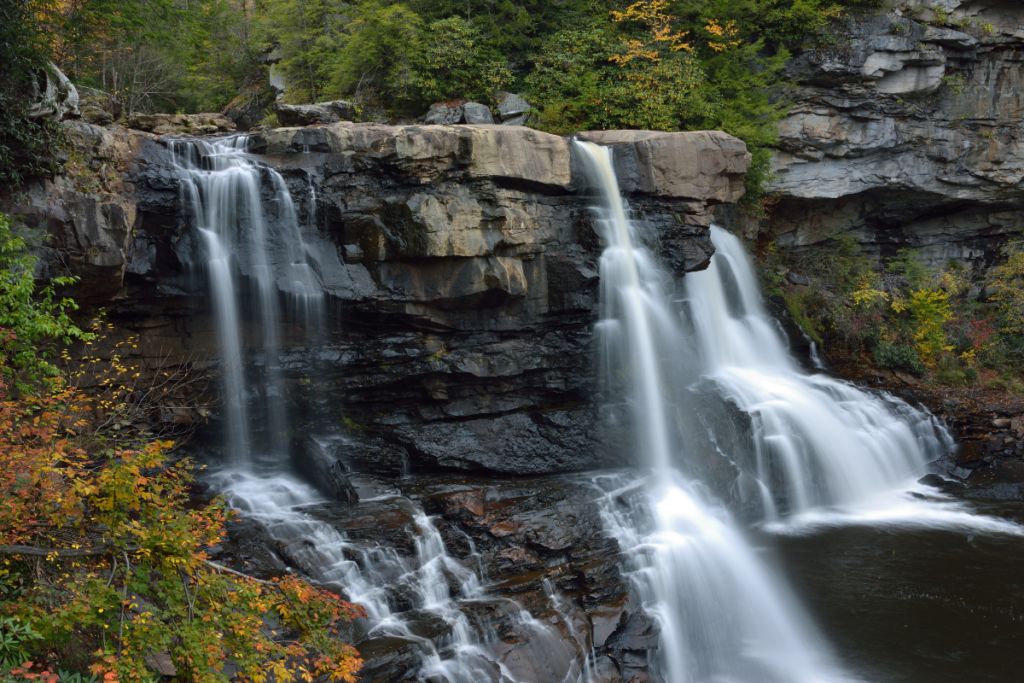 The amber-colored waters of the Blackwater River plunge five stories to create this majestic waterfall, earning its hue from tannic acid released by fallen hemlock and red spruce needles. It's a sight that draws photographers and nature enthusiasts year-round, with each season offering a distinct, breathtaking backdrop.
The falls are easily accessible, making it perfect for hikers of all levels, including families with kids. For those seeking a bit more adventure, the park boasts over 20 miles of hiking trails, each offering varying degrees of difficulty and unique vantage points of the park's diverse landscape.
Just a short drive away is the charming town of Davis, known for its artisan shops and cozy eateries. If you're planning to visit, it's wise to pack a camera, wear sturdy shoes, and if you're venturing during the cooler months, don't forget a jacket – the mountain air can get quite brisk. And for those looking to extend their stay, the nearby Canaan Valley Resort State Park offers additional recreational opportunities and accommodations.
15. Cades Cove Loop, Great Smoky Mountains, Tennessee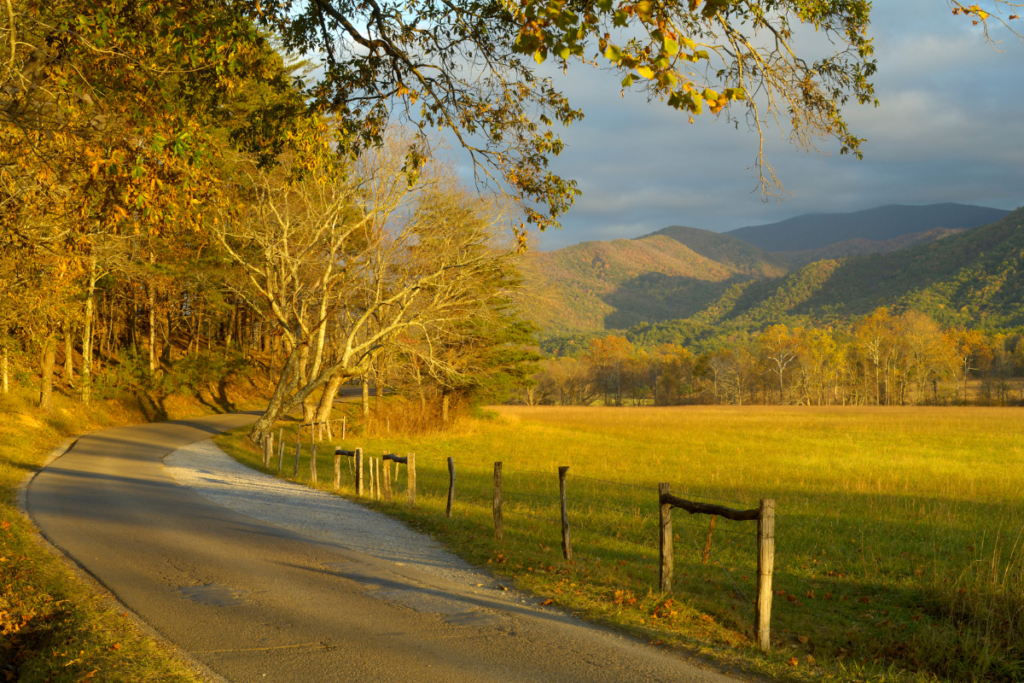 This 11-mile one-way loop road is a favorite among visitors, not just for its scenic beauty, but also for the rich tapestry of history it unveils. As you meander through the loop, you're transported back in time with numerous well-preserved historic buildings, including old churches, log cabins, and working mills.
The loop is particularly popular among beginner hikers and families, given its relatively flat terrain and the option to explore by car, bike, or on foot. Wildlife sightings, especially white-tailed deer, black bears, and wild turkeys, are a common treat here. Located just a short drive from the vibrant town of Gatlinburg and the serene Pigeon Forge, Cades Cove offers a perfect blend of natural beauty and cultural heritage.
If you're planning to hike or bike, it's best to start early to avoid the midday rush. Don't forget to pack some snacks, water, and your camera – every turn on this loop promises a photo-worthy moment! And if you're visiting during peak seasons, like fall or spring, patience is key; the loop can get crowded, but the views and experiences are well worth the wait.
Find the perfect home rental for your upcoming trip here 🏠
16. Roaring Fork Motor Nature Trail, Great Smoky Mountains, Tennessee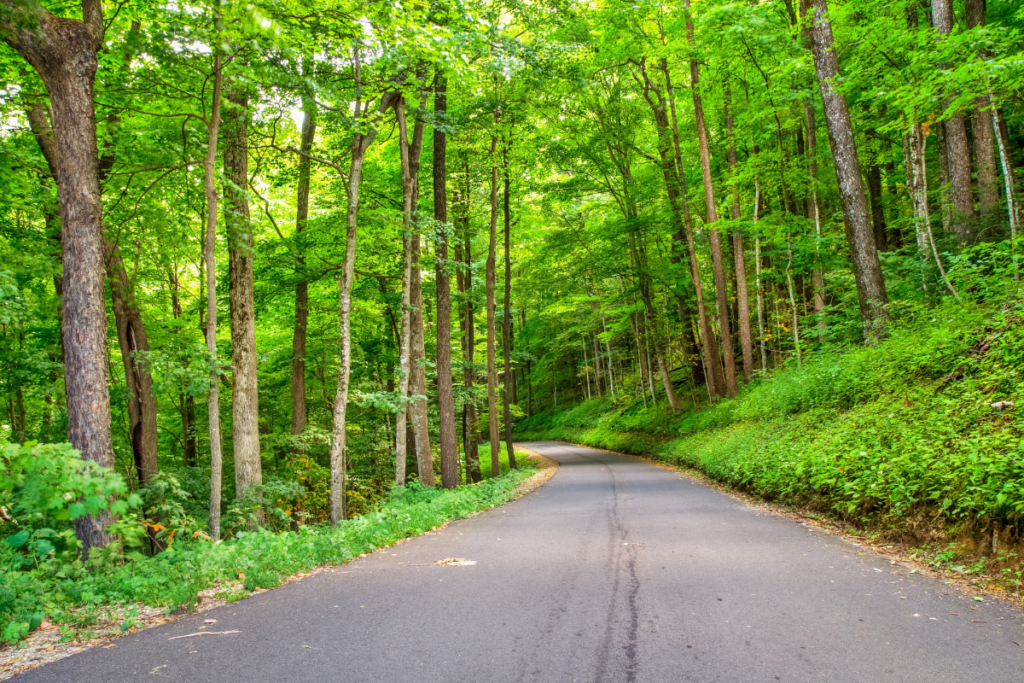 This 5.5-mile one-way loop road is a favorite among those who prefer a leisurely drive through the forest, punctuated by stops at old settler homes and mesmerizing waterfalls. It's particularly popular in the spring when wildflowers burst into bloom and in the fall when the foliage turns into a tapestry of vibrant colors.
While it's not a traditional hiking trail, there are several trailheads along the route for those itching to stretch their legs, like the Rainbow Falls and Grotto Falls trails. It's perfect for families, casual visitors, and those who might not be up for a strenuous hike but still want to experience the Smokies' charm. The trail is just a stone's throw away from the bustling town of Gatlinburg, making it easily accessible for those staying in nearby accommodations.
If you're planning a visit, remember that the road is narrow and winding, so take it slow. Also, larger vehicles like RVs and buses are not recommended. Pack some snacks, water, and a camera – every turn offers a new picturesque view!
The Roaring Fork Motor Nature Trail is a seasonal attraction, typically closed in winter due to snow and ice. So, it's best to check the national park's website for current conditions and any temporary closures before heading out.
17. Lower Dolly Sods Loop, Monongahela National Forest, West Virginia
This gem is renowned for its strikingly diverse landscapes, ranging from windswept plains and boggy wetlands to dense spruce forests and rocky outcrops. It's like stepping into a slice of Canadian wilderness, but right in the heart of West Virginia. The area's unique high-altitude plateau means you'll encounter ecosystems and plant life more commonly found hundreds of miles to the north.
The Lower Dolly Sods Loop, located in the Dolly Sods Wilderness near Dryfork, West Virginia, is a 13.6-mile loop trail with an elevation gain of 1,761 ft. This challenging route typically takes hikers an average of 5 hours and 43 minutes to complete. It's a favorite among backpackers, campers, and hikers, offering opportunities for solitude during less busy hours.
Dolly Sods is a haven for both novice and seasoned hikers. With over 47 miles of trails, there's something for everyone, whether you're in the mood for a leisurely stroll or a challenging multi-day trek.
If you're looking to extend your adventure, the nearby Blackwater Falls State Park offers more stunning vistas and cascading waterfalls. And for a dose of local culture, the charming towns of Davis and Thomas are just a short drive away, brimming with cozy eateries, art galleries, and live music venues. Before you set out, though, a word to the wise: Dolly Sods is known for its unpredictable weather, so pack layers and be prepared for sudden changes.
Tips For Hiking On The East Coast
There are endless hiking opportunities sprinkled all throughout the East Coast. Here are a few tips for making the most of your East Coast hiking adventures:
Hike early. Like, really early. It'll help you beat the crowds and the weather.
Avoid strenuous hikes that are outside of your abilities. Many of these epic hikes offer incredible views without much difficulty!
Always pack more water than you think you need. If you plan to head out on a long trail, bring a water filtration system.
Weather can change drastically on the East Coast. Always check the weather before heading out and packing extra layers. Check out my guide to summer hiking clothing to see what kinds of stuff I pack when exploring hiking trails.
Bring bug spray 🦟
Always bring your safety kit (pepper spray, fire starter, GPS device, whistle, emergency medical kit) especially if hiking alone as a woman.
Closing Thoughts
I hope this list of East Coast hikes inspires your next hiking adventure! Is there an East Coast hike that needs to be added to the list?? Let me know in the comments and tell me why it's one of the best East Coast hikes that's worth visiting. Maybe others will find your recommendation inspiring 😉