25 Epic 30th Birthday Trip Ideas For The Solo Female Traveler
I've celebrated every birthday for the last 10 years in some far away destination with spectacular scenery. I'm collecting some of my favorite birthday trip ideas in this post so that you can bring in the new decade like the gd bejeweled QUEEN that you are.
Just a heads up: everything on this list is based on outdoor activities, food, and wow factor… as is to be expected when celebrating your 30th birthday!
What I really like about this list is that you can make it as luxury (hi, all inclusive resorts) or budget as you'd like. Let me just be the one to get the 30th birthday trip ideas flowin'.
International 30th birthday trip ideas
Make the most of your birthday celebration by spending your 30th birthday in a foreign country! Try new, delicious food, take in amazing scenery, and salsa dance on a rooftop bar. Oh yeah, all of that and more in this list 👇
1. Trekking in Machu Picchu, Peru
Itinerary: Hiking the Inca trail, visiting the Sacred Valley, and exploring the city of Cusco.
Stay: In the San Blas neighborhood of Cusco.
Transportation: Local buses and trains.
Prices: Affordable accommodations and food; tickets for sights vary.
Want to enter the new decade with a bang? Then this is your 30th birthday trip. Trekking to Machu Picchu is a gritty and challenging experience that will make for a very rewarding experience and unforgettable adventure.
If a trek isn't on your agenda, rest easy in the charming San Blas neighborhood of Cusco. This place is bursting with artisan shops, cozy cafes, and locals so friendly, you'll be charmed before you can say "llama".
Food in Peru is a sensory journey—fresh seafood, tangy citrus, hearty corn. It's as diverse and vibrant as the textiles you'll stumble upon in every market. I reallllllly liked the ceviche in Lima.
As for the weather? Pack layers. Warm afternoons and cool, misty mornings await. The Andes can surprise you with a chill, but don't worry, you can buy an alpaca sweater in a nearby market if you need to 😉
2. Surfing and Yoga Retreat in Ayampe, Ecuador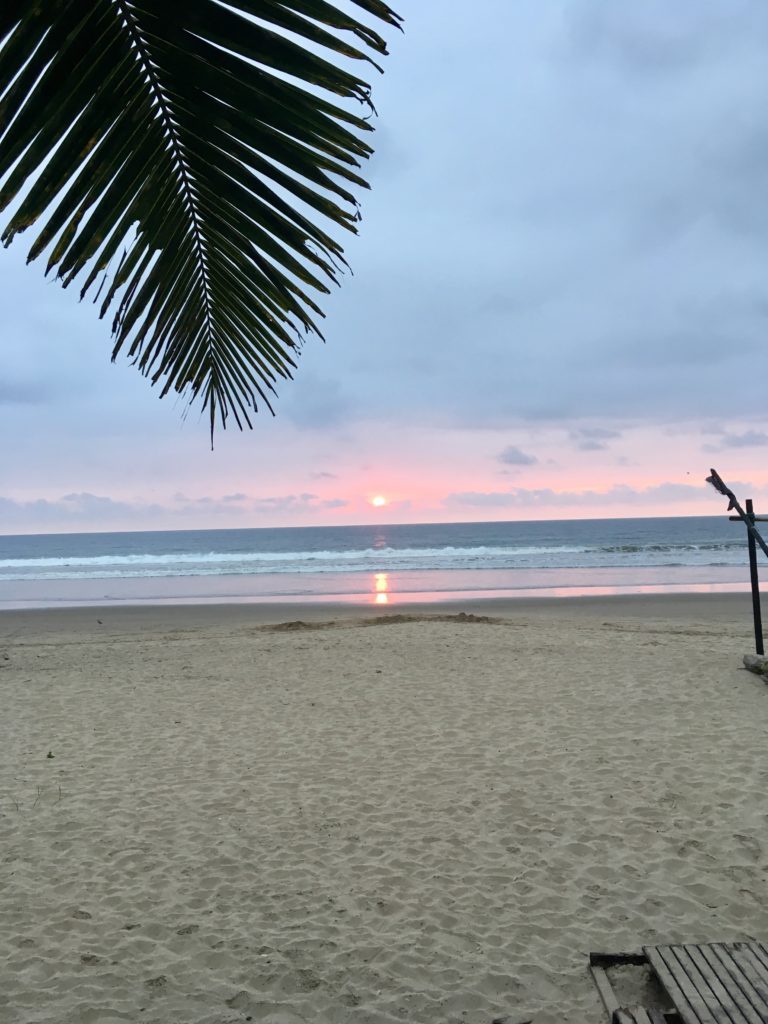 Itinerary: Surfing lessons, yoga classes, visit to Los Frailes, the "poor man's Galapagos"
Stay: In a rented bungalow on the coast.
Transportation: Local buses for longer trips, bicycles for short distances.
Prices: Very affordable.
If a beach vacation sounds like the kind of 30th birthday trip you want, then THIS IS THE PLACE TO DO IT. Ayampe is where I celebrated my 30th birthday when I lived in Ecuador 😍 So you know how I feel about this place (I love it).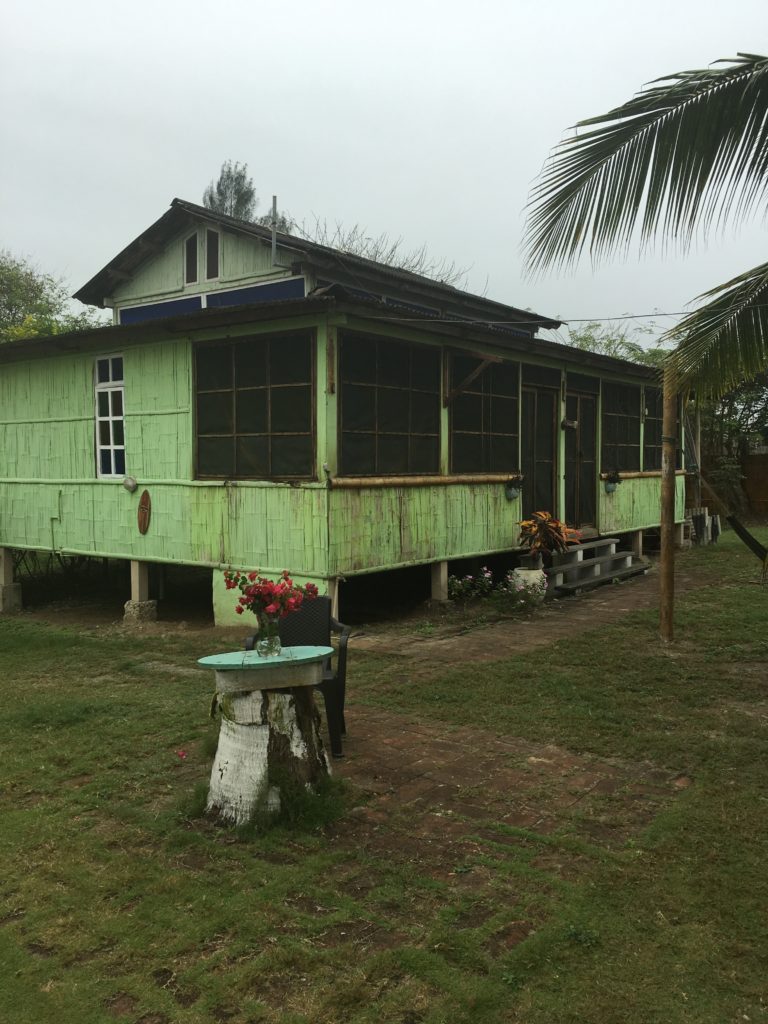 This hidden gem offers the perfect blend of zen and adrenaline. Spend your mornings catching waves and afternoons in downward dog, all while breathing in the salty ocean air.
Rent a beach bungalow, swing in a hammock, and let the rhythm of the waves dictate your schedule. The local food is fresh, cheap, and there's always encebollado with your name on it!
While you're there, check out some nearby yoga retreats in Ecuador or book a trip to the Galapagos Islands, one of the most amazing destinations on the planet.
3. Exploring the Amazing Natural World of Costa Rica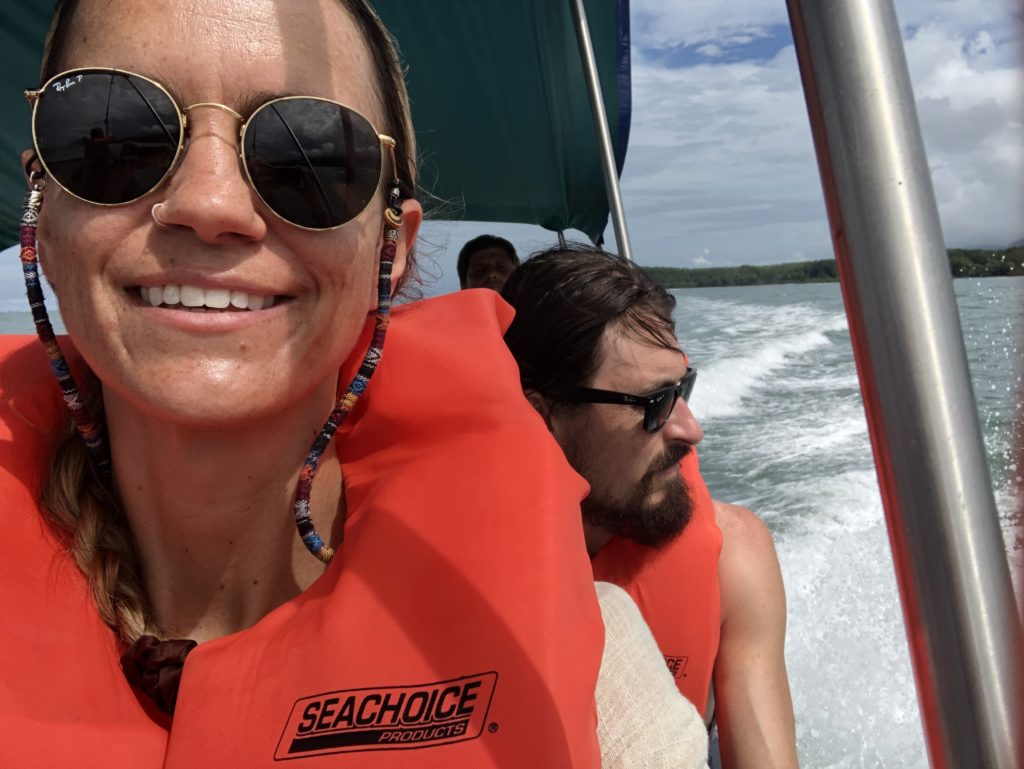 Itinerary: Visit Monteverde Cloud Forest, Arenal Volcano, and Tamarindo for surfing.
Stay: In an eco-lodge in Monteverde or Arenal.
Transportation: Rent a car for flexibility.
Prices: Moderate to expensive, depending on accommodations.
I've been to Costa Rica a few times and every single time I seriously consider moving there. Because why not??
It's a dream destination with the lush tropical jungle that people in the US only dream about. But the beautiful scenery isn't the only thing that makes Costa Rica so special.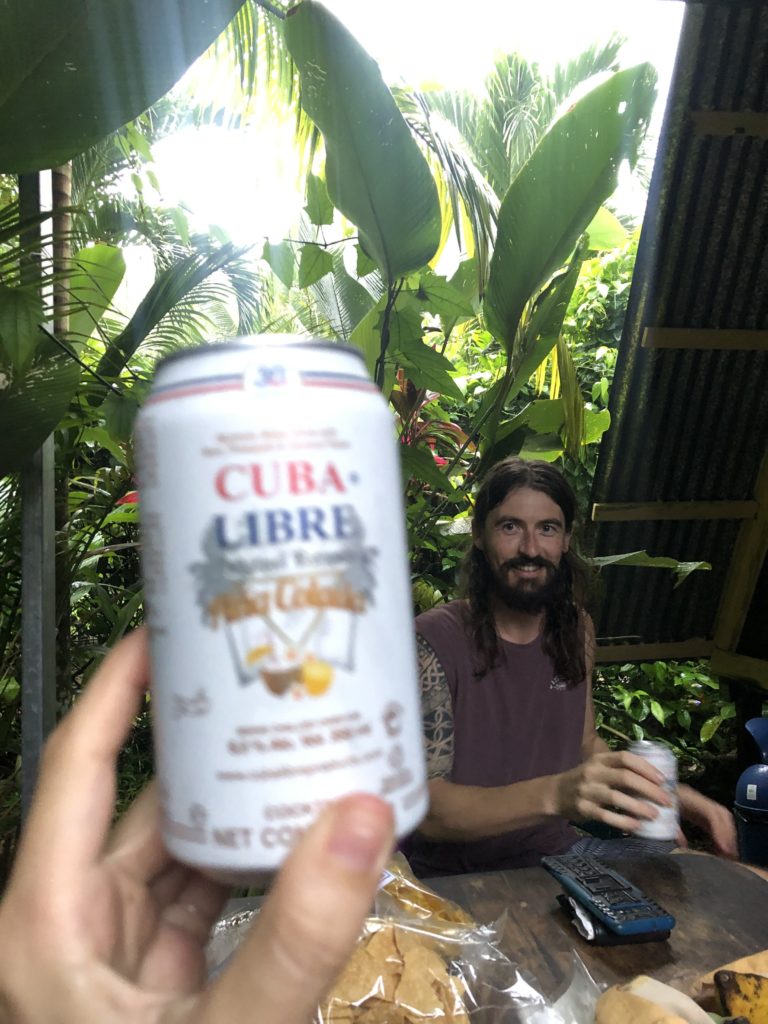 The people are insanely friendly and I love how their culture really incorporates the natural world into their communal love. Everyone genuinely loves the land they live on and they are happy to show you around.
So what kinds of stuff can you plan on doing there?
Zipline through cloud forests, soak in natural hot springs, and recharge on sunny beaches. Stay in an eco-lodge nestled in nature, where howler monkeys serve as your morning alarm clock. Costa Rican cuisine? Think fresh fruits, hearty rice and beans, delicious fried fish, ✨plantains✨, and the freshest coffee you've ever tasted.
Book your upcoming trip on this booking platform✈️
If all inclusive resorts are your thing, then Costa Rica is a good 30th birthday trip destination for you. While you can for sure find budget accommodations, you can also find some pretty lush resorts with modern amenities (like air conditioning!) in some of the most stunning beaches in the entire country.
If you're looking for the best beaches with all-inclusive options, here are a few top picks:
Playa Conchal: One of the most stunning beaches in Costa Rica, Playa Conchal is home to some of the country's best all-inclusive resorts. The beach itself is composed of tiny seashells, and the water is crystal clear.
Guanacaste Province: Guanacaste is home to several all-inclusive resorts and beautiful beaches. The Riu Palace is a popular all-inclusive option, located on Playa Matapalo. Playas del Coco is also a popular beach in this province.
Manuel Antonio: Known for its national park with stunning beaches and abundant wildlife, Manuel Antonio also has all-inclusive options. Though not located directly on the beach, Los Altos Resort offers all-inclusive packages and is just minutes away from the beach.
4. Sailing Adventure in the San Blas Islands, Panama
Itinerary: Sailing trip, snorkeling, exploring Kuna Yala culture.
Stay: On a sailboat.
Transportation: Boat.
Prices: Moderate to expensive, depending on the boat and duration of the trip.
Just like Machu Picchu will ring in the next decade with a bang, so will a sailing adventure in Panama's San Blas Islands. Crystal clear waters, starry skies, and a unique Kuna culture that's as warm as the tropical weather.
I did this on my way from Panama to Colombia and my god was it memorable. We spent a few days island hopping and stayed the night at a few islands throughout the trip. Some people opted to sleep in hammocks on the island but I stayed in my toasty bed on the boat instead.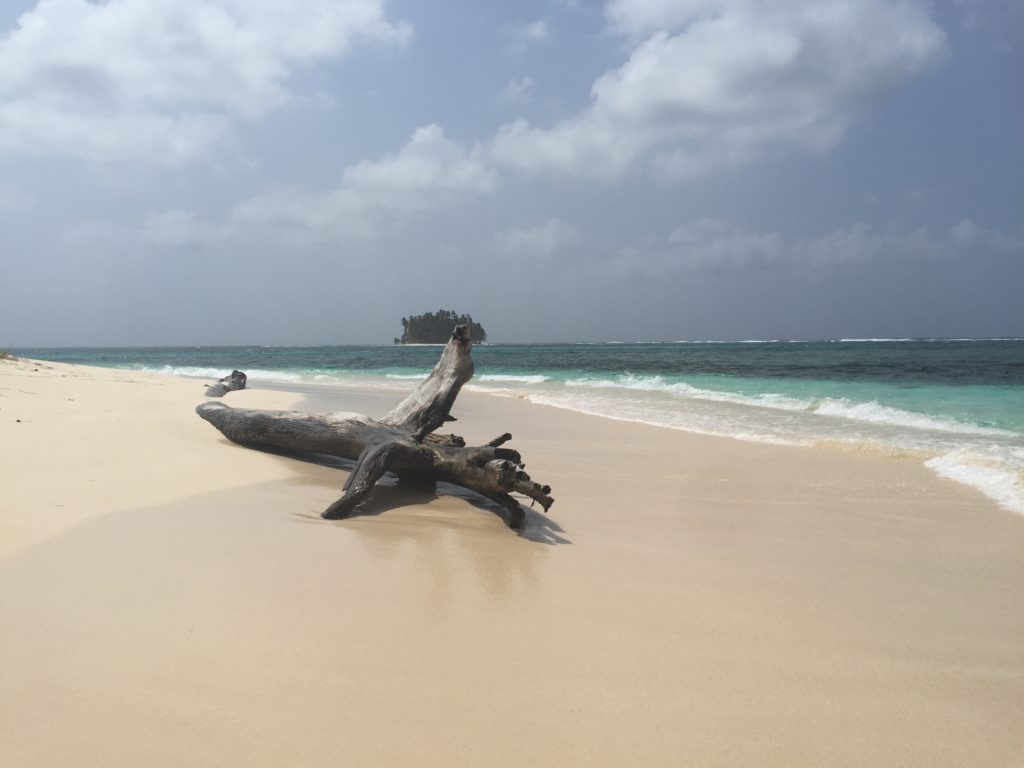 Not many people can go at a time due to limited space, so you really develop a fun bond with the group on the boat. The food is fresh and the whole damn thing is really incredible.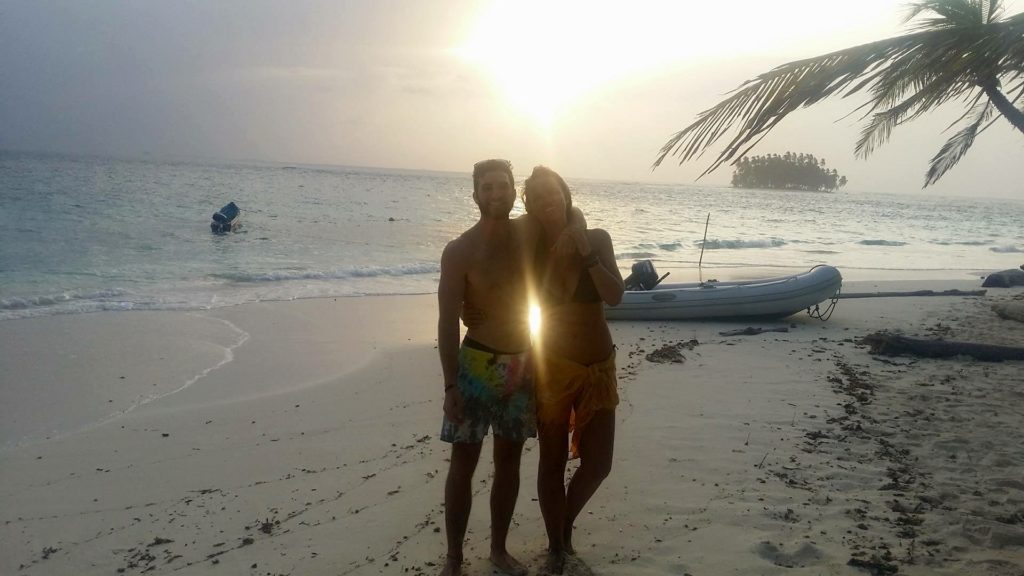 Just a heads up: open sea is not for the faint hearted. It was also a massive challenge that I didn't expect, which is partly why it had such an impact on me.
If you want to celebrate your 30th birthday in a totally unique and memorable way, then you will love sailing the San Blas Islands!
Find the cheapest flight for your upcoming trip here ✈️
5. Cultural Immersion in Antigua, Guatemala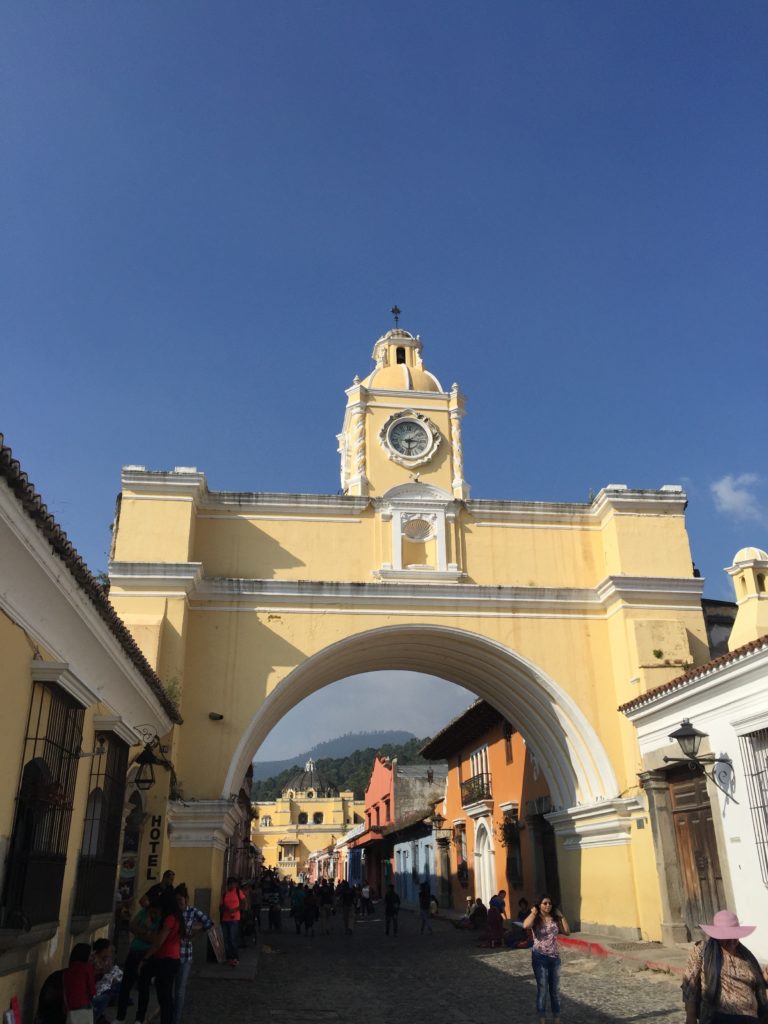 Itinerary: Language classes, visiting local markets, hiking Pacaya Volcano.
Stay: In Antigua city center.
Transportation: Walk or take tuk-tuks in town; buses for longer trips.
Prices: Very affordable.
Soak in Antigua's rich culture, surrounded by cobblestone streets and rainbow-colored buildings. Hike up the Pacaya Volcano, learn Spanish in one of the local schools, and treat yourself to Guatemalan chocolate. The vibrant markets offer a symphony of colors, scents, and flavors – from the textiles to the street food, it's a sensory fiesta.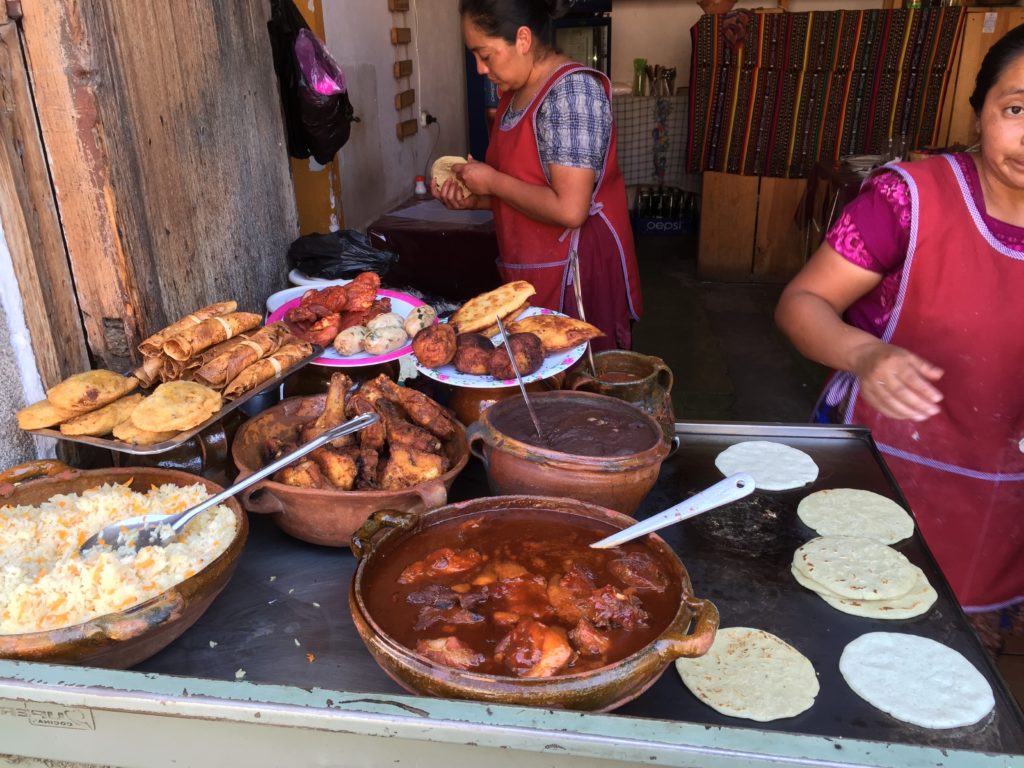 I stayed here for a month when I first became a nomad. I studied Spanish in Quetzaltenango and then volunteered in a school program outside of Antigua shortly after.
When I tell you that Guatemala is the most amazing place in Latin America, boy do I mean it. Antigua is a great place to start your journey if you want to explore some of Guatemala. Though be warned: it's a pretty underdeveloped country so the bus rides can be a bit long and uncomfortable.
Otherwise, Antigua is filled with amazing things to do that are perfect for new solo travelers and digital nomads alike.
If you're really into adventure, then I recommend trekking up Acatenango, one of the largest volcanoes in Guatemala at over 13,000 feet 🤯
6. Diving in the Great Barrier Reef, Australia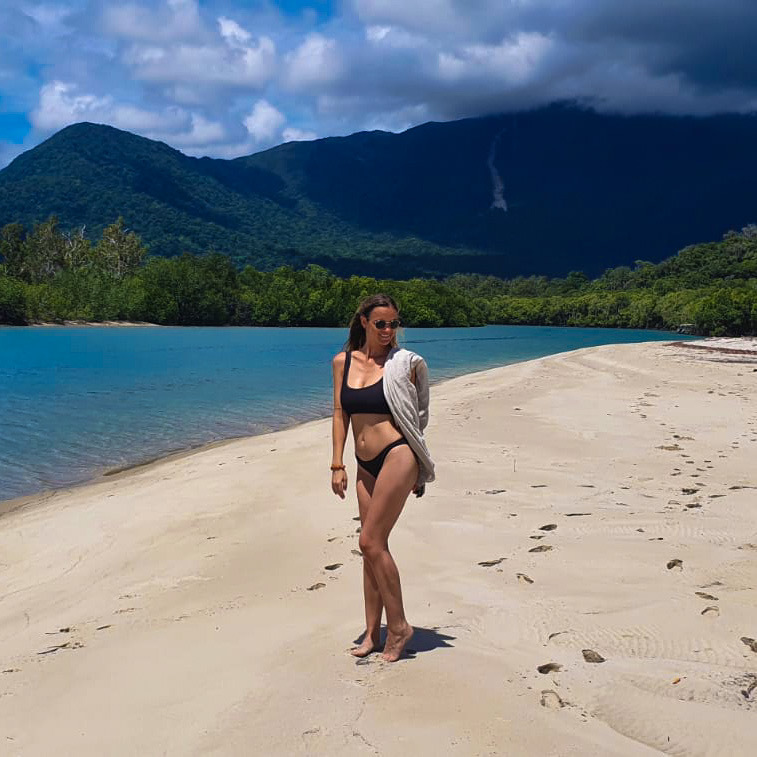 Itinerary: Scuba diving, visiting the Daintree Rainforest, exploring Cairns.
Stay: In Cairns city center.
Transportation: Local buses and boats.
Prices: Expensive.
Australia's Great Barrier Reef is an underwater wonderland. Dive in and get up close with the world's largest coral reef system. On land, Daintree Rainforest and Cairns city life await. The weather's tropical, the locals speak "Strayan," and the seafood barbies are legendary.
I stayed in Kuranda, just up the hill from Cairns, and really enjoyed the area. It was cooler than the city and had an adorable town square with great shops and restaurants. There are tons of snorkeling and diving tour operators, so it's pretty easy to find something to book.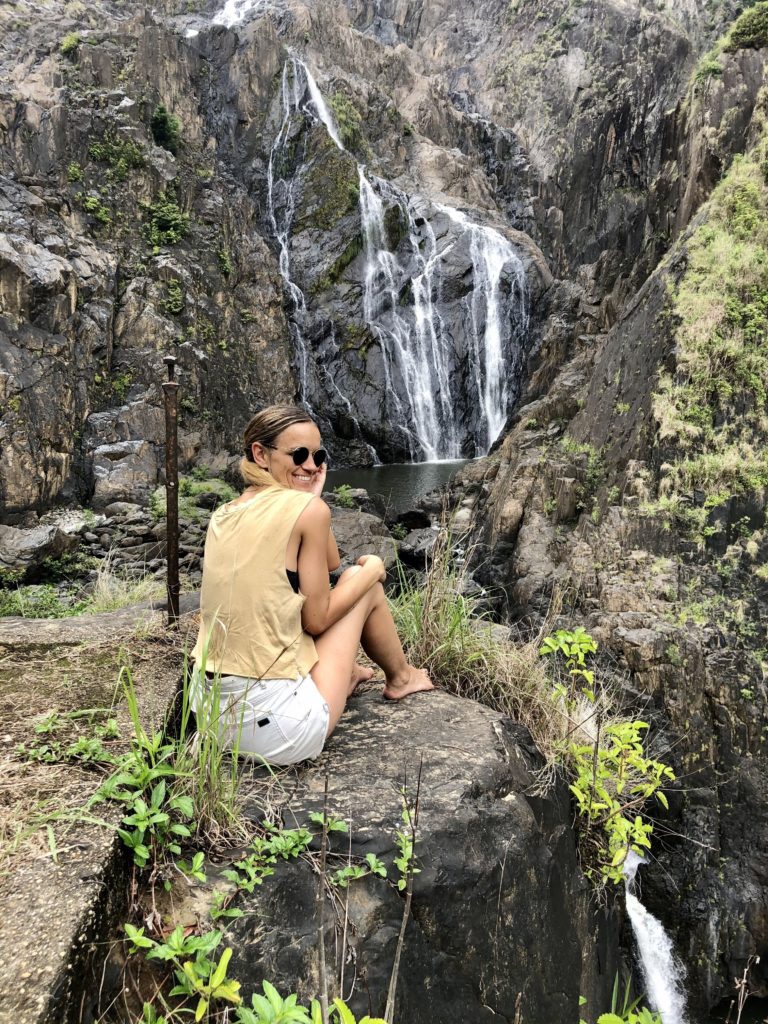 If you can swing it, and you don't mind humidity, head up to Daintree. It is so remote and just teeming with wildlife. That's where I saw a cassowary up close and personal 😳
7. Sightseeing in Rome, Italy
Itinerary: Visiting the Colosseum, Vatican City, and Trastevere neighborhood.
Stay: In the Monti neighborhood.
Transportation: Walk or take the metro.
Prices: Moderate to expensive.
When in Rome, do as the stylish Romans do. Wander through ancient ruins, indulge in gelato, and catch a sunset at the Spanish Steps. Rome is where millennia of history meet la dolce vita, where every cobblestone has a story, and where gelato is its own food group.
Imagine starting your day with a cappuccino and cornetto at a local café, then taking a leisurely walk around the Colosseum as the city stirs to life.
Stay in the charming Trastevere neighborhood, with its narrow, winding streets, lively bars, and local trattorias. Or stay in the hip Monti neighborhood, a stone's throw away from the Colosseum. Both will make your 30th birthday celebration seem like a fairytale.
Find the perfect accommodations for your upcoming trip here ✈️
Spend your day marveling at the Sistine Chapel, throwing a coin in the Trevi Fountain, or simply getting lost in the city's history-laden streets. Take a picnic to the Villa Borghese gardens, then rent a rowboat for a leisurely paddle on the park's lake.
In the evening, treat yourself to a hearty plate of carbonara followed by a scoop (or three) of gelato. Because, why not? You're in Rome!
I meannnnn, if there is ever a way to celebrate your 30th birthday, this feels like this is it.
8. Exploring Andalusian Culture in Granada, Spain
Itinerary: Visit the Alhambra, explore Sacromonte, enjoy flamenco shows.
Stay: In the Albayzin neighborhood.
Transportation: Walk, take local buses or taxis.
Prices: Moderate.
Granada is a Spanish treasure. It's where the echoes of Moorish Spain meet the zest of Andalusian culture, where the Sierra Nevada mountains meet the Alhambra's stunning palaces. Granada and nearby Seville are safe for solo travel, so you can have an epic 30th birthday admiring Islamic architecture and old-school tapas.
Start the first day of your 30th birthday trip with a leisurely breakfast of pan con tomate and cafe con leche in the Albaicín, Granada's historic Moorish quarter. Then it's off to a morning hike in the Sierra Nevada National Park, where the views are as breathtaking as the trails.
For your stay, consider a traditional Carmen (a house with a private garden) in the Albaicín district, offering stunning views of the Alhambra and the Sierra Nevada.
Find the perfect home rental for your upcoming trip here 🏠
In the afternoon, immerse yourself in history with a visit to the Alhambra, the red fortress that's a testament to Granada's Moorish past. As the sun sets, indulge in tapas hopping in Calle Elvira, then finish your night with a live flamenco show in the Sacromonte caves.
9. Spiritual Journey in Rishikesh, India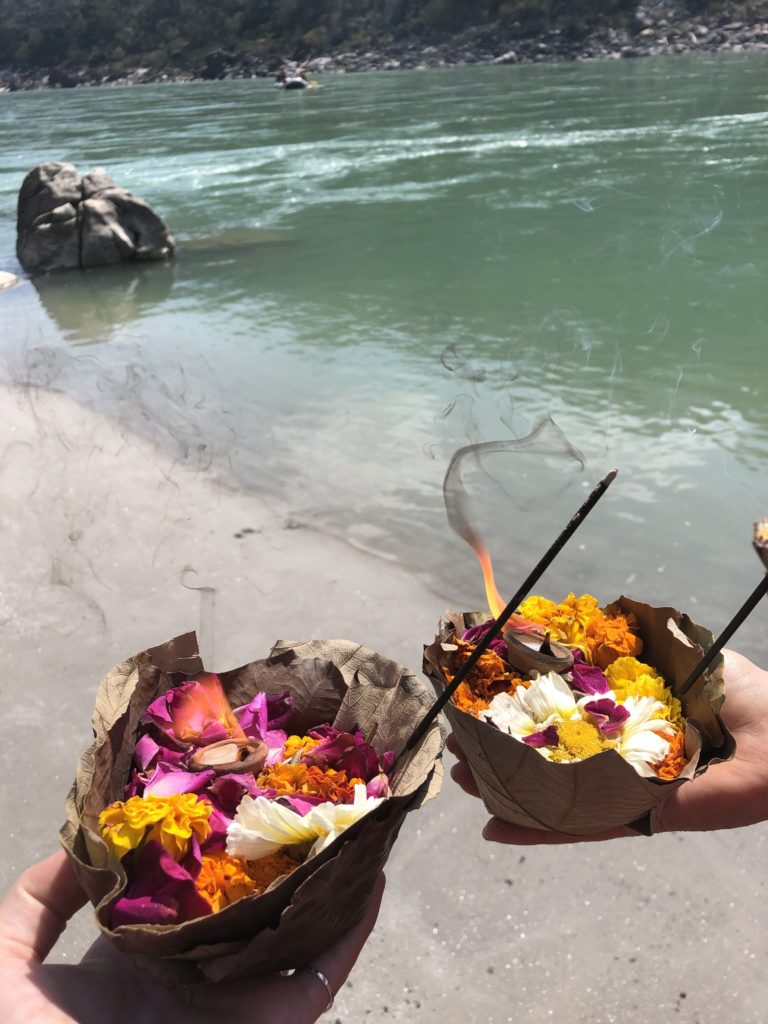 Itinerary: Yoga and meditation classes, visiting the Ganges River, hiking in the Himalayas.
Stay: In an ashram or guesthouse near the river.
Transportation: Auto-rickshaws and taxis.
Prices: Very affordable.
Take a spiritual journey in Rishikesh, the world's yoga capital. Meditation on the banks of the Ganges, yoga classes in ashrams, and treks in the Himalayas will inspire your soul.
Like many destinations on this list, however, Rishikesh is not for the faint of heart. This truly is a spiritual experience because India presents its own challenges that feel spiritual as you resist the urge to just be an awful human being while there.
I'm not kidding. India is the great equalizer of humans. Nobody is too good for India and they will happily show you how they've found happiness in it all.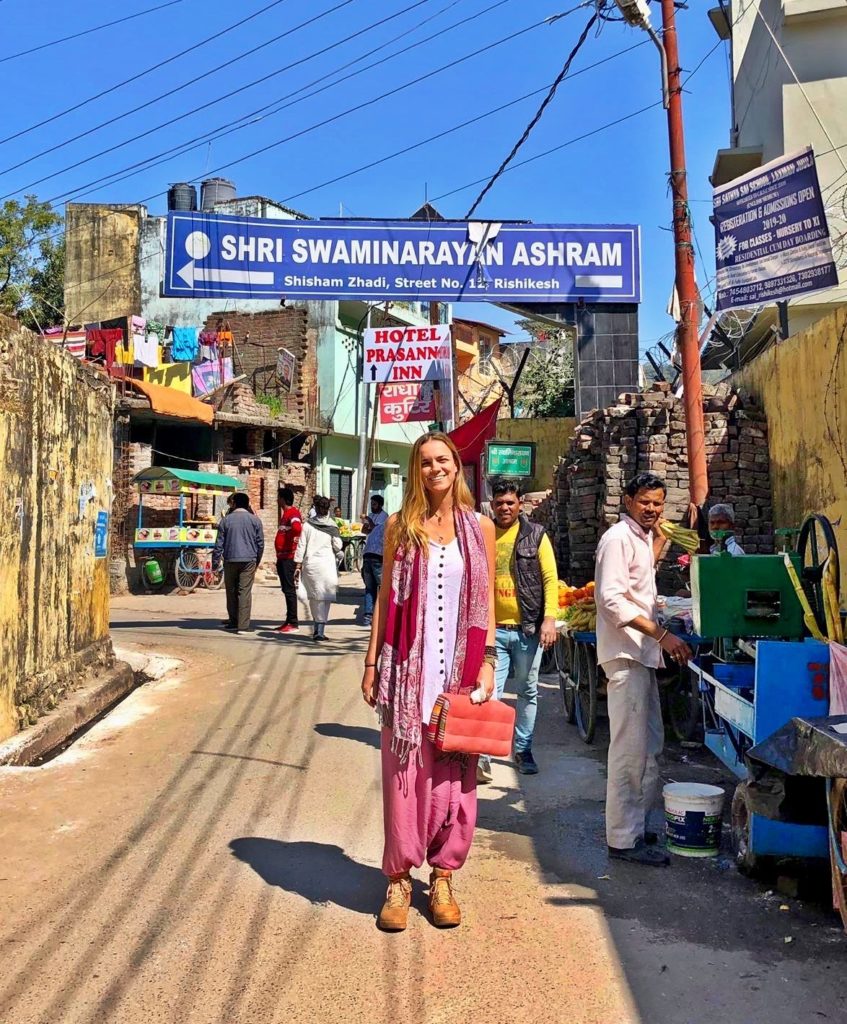 Aside from the spiritual experience, Indian cuisine offers a kaleidoscope of flavors, and the local markets are a bargain hunter's paradise. It's my favorite place in the world to eat and shop. (Okay, shopping in Australia is my favorite.)
Hop into a yoga retreat in Rishikesh while you're there for a done-for-you spiritual experience. You'll get daily meditation, yoga classes, wholesome and delicious food, and access to world class Ayurvedic spa treatments for a truly transformative 30th birthday.
If you're feeling adventurous, then you can book a trek through the Himalayas, overlooking the Ganges River. The amazing views along the trek will create memories that will linger for the rest of your life.
10. Motorbiking in Ho Chi Minh City, Vietnam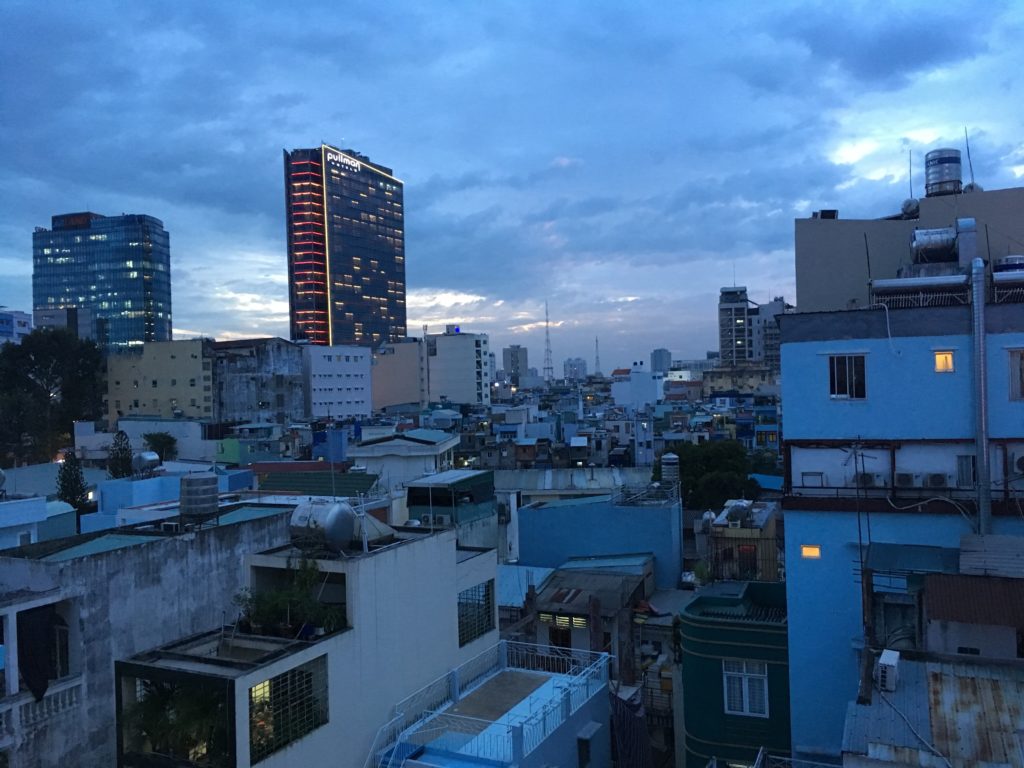 Itinerary: Visit the Cu Chi tunnels, explore local markets, food tour.
Stay: In District 1.
Transportation: Rent a motorbike.
Prices: Very affordable.
Embrace the chaos and charm of Ho Chi Minh City. Navigate the bustling streets on a motorbike (if you dare), explore vibrant markets, and savor pho like a local. The French Quarter offers a fusion of French and Vietnamese culture, and the energy is as hot as the tropical weather.
Vietnam is my favorite place in Southeast Asia and it is a great place to celebrate anything at all because it's so damn fun to be there.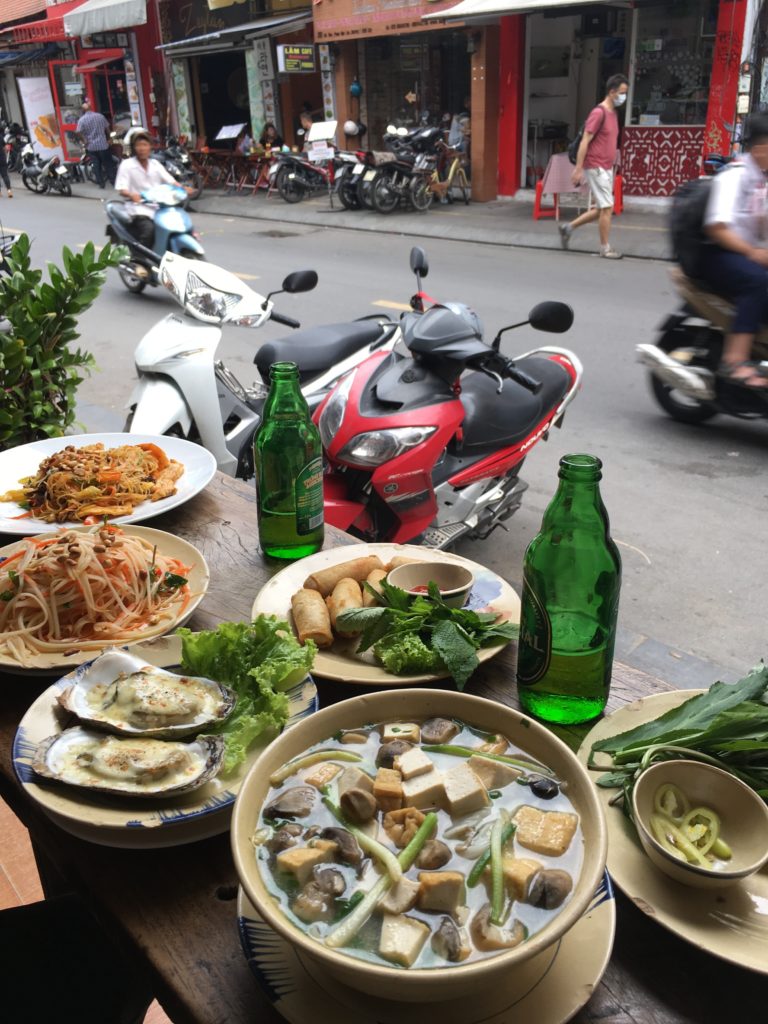 The pho is really as good as they say (better!) and the prices are on-the-floor-cheap. The buses and trains are really well-organized as well, making it easy to explore the country.
Vietnam felt really safe to me, like a place I could explore as a solo female traveler without any problems. If you're tight on a budget and want to be the ultimate tourist, then this is a fun place to be.
Find the cheapest flight for your upcoming trip here ✈️
11. Island Hopping in Thailand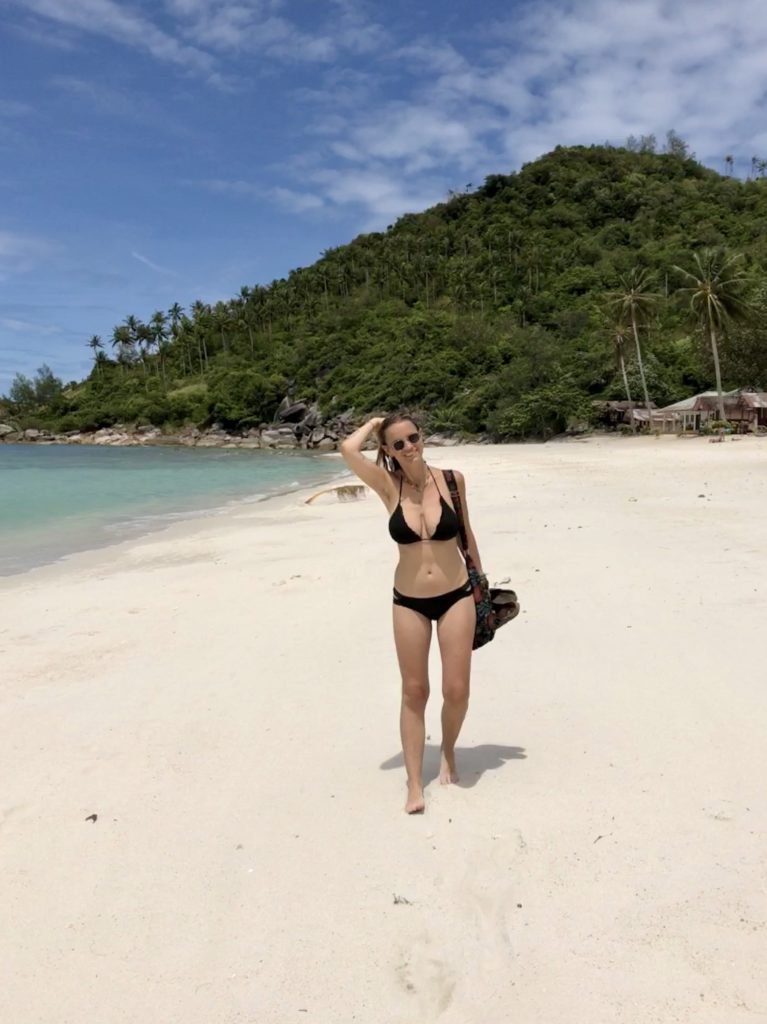 Itinerary: Visit Koh Phangan, Koh Samui, and Phuket for sunny beaches and diving.
Stay: Koh Phangan for a hippie vibe; Koh Samui for a resort vibe; Phuket for a resort + outdoor sports vibe (think: surf, volleyball.. the South Beach of Thailand)
Transportation: Taxis in Bangkok, boats between islands.
Prices: Affordable.
Thailand's islands are paradise found and the perfect setting to celebrate your 30th birthday. Snorkel in crystal-clear waters, party on the beach, and indulge in Thai massages. Stay in beach huts, travel by boat, and savor the flavor explosion that is Thai cuisine. From the full moon parties to the tranquil temples, these islands offer a balance of serenity and energy.
I personally like staying on Koh Phangan, it's like the hippie version of Koh Samui… but both are beautiful. I learned to drive a scooter there and I had the best time coasting along the winding roads that take you through jungles dotted with palm trees.
Find the perfect accommodations for your upcoming trip here ✈️
There's tons of yoga stuff to do, like yoga retreats, yoga classes, and even just yoga-type events like drum circles and ecstatic dance. And you'll find some of the best beaches in the whole entire world here.
If you're looking for a more resort experience, then Koh Samui and Phuket (on the western side of the country) are perfect for you. Both places even have surfing!
12. Cultural Exploration in Bali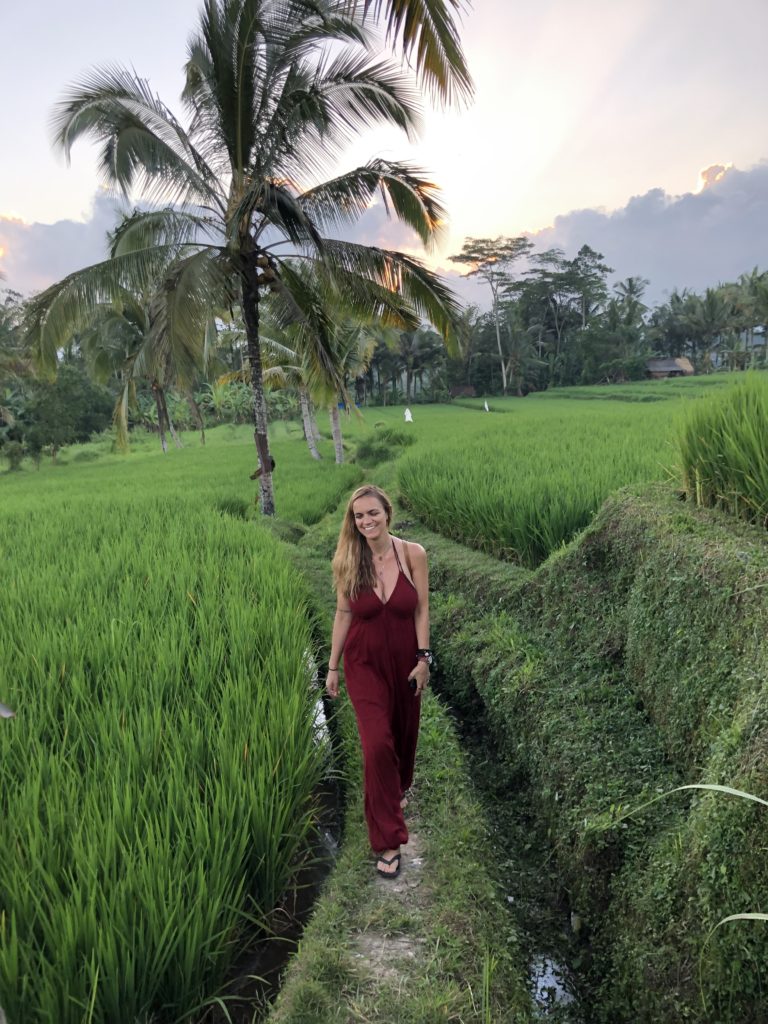 Itinerary: Visit the Monkey Forest, explore local art and food, try a Balinese cooking class.
Stay: In a guesthouse near the city center.
Transportation: Rent a scooter.
Prices: Affordable.
Ubud is Bali's cultural heart. Visit the Monkey Forest (do NOT get close to the monkeys, they bite!), take a Balinese cooking class, and find inner peace in a yoga session. Rent a scooter, explore rice terraces, and fall in love with the local cuisine – think fresh fruits, spicy sambal, and Bali coffee. Ubud is a blend of relaxation and exploration, perfect for the woman who wants it all.
I really like Bali because you can get luxury resort accommodations for budget travel prices. So if you can swing the flight to get there, then you can enjoy a pretty cheap vacation while you're there.
I also really like that Bali has a lot of different kinds of experiences, depending on where you are on the island. Canggu is a party and surf hub while Ubud is the spiritual and yoga center of the island. If you're into yoga retreats, then Bali is an ideal place to attend one. You'll get a guided beach vacation and meet a ton of cool people too.
Finding affordable flights is a small task for the kind of 30th milestone birthday celebration you could have in Bali!
Find the cheapest flight for your upcoming trip here ✈️
13. Adventuring in Belize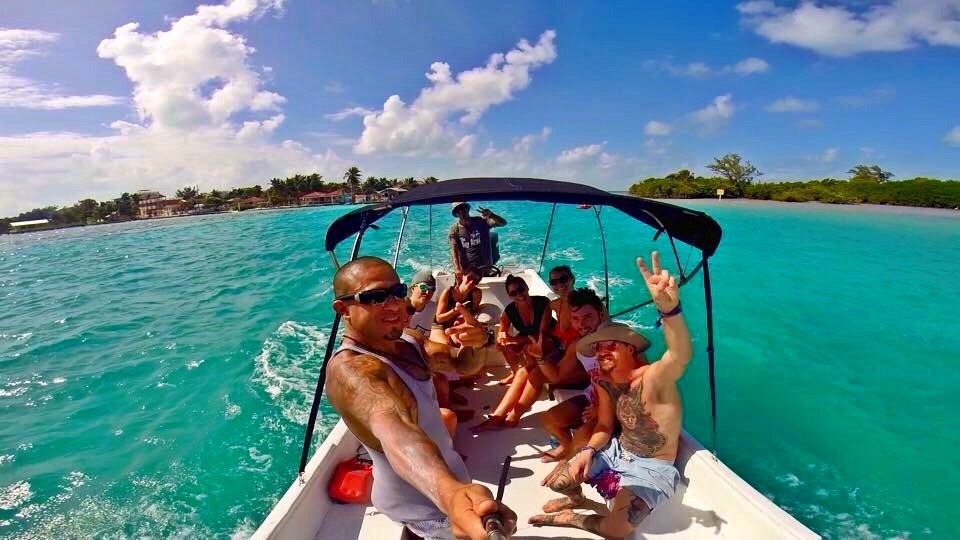 Embrace your inner adventurer in Belize. From cave tubing to snorkeling in the Barrier Reef, Belize is an outdoor lover's paradise. Stay in a beachfront resort and enjoy the Caribbean vibes. The seafood is fresh, the cocktails are tropical, and the weather is always beach-perfect.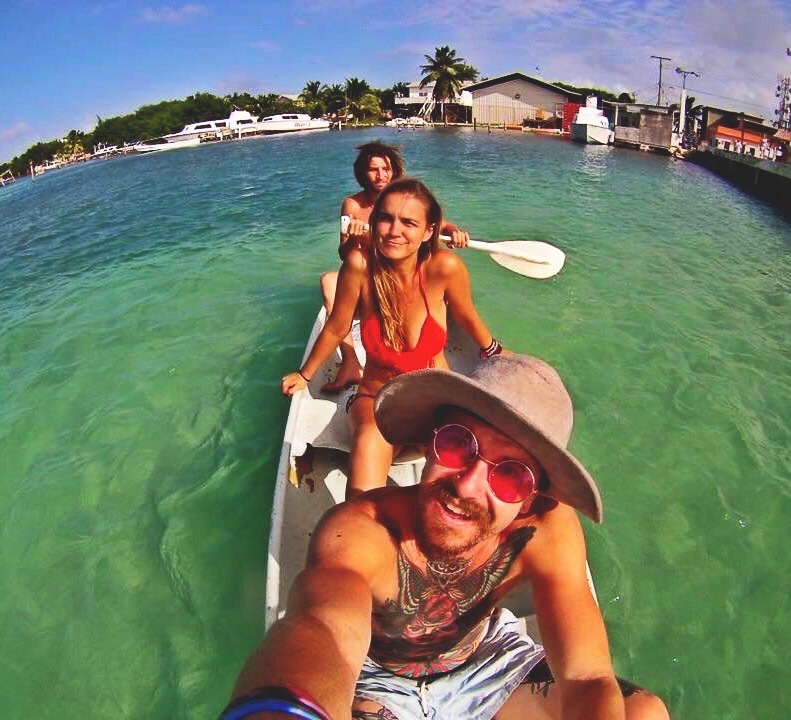 I stayed in a bungalow on one of the islands and booked a few boat tours. I also rented some kayaks with friends and really just had a lot of fun playing all around the island.
It's a quick flight from the US, so it makes for a fun tropical island getaway without the hassle of getting there.
14. Hiking and Beach Relaxation in Puerto Rico
Itinerary: Explore Old San Juan, relax on Flamenco Beach, hike in El Yunque Rainforest.
Stay: In Old San Juan or a beachfront resort in Culebra.
Transportation: Rental car and ferry for Culebra.
Prices: Moderate.
Puerto Rico was my very first solo trip destination so it holds a special place in my heart! If this is your first solo trip, then it's perfect for you too.
Explore Old San Juan's colorful charm, relax on Flamenco Beach, and hike in El Yunque Rainforest. I rented a car with a group I had met at the hostel I was staying in and we drove to the rainforest for the day.
Find the perfect home rental for your upcoming trip here 🏠
The food is a fusion of Spanish, African, and Taino influences – mofongo is a must-try. Seriously.
Puerto Rico also has a little cove that is known for bioluminescent kayaking, where you get to watch little sea creatures glow at night. And, of course, there are plenty of tranquil beaches to relax on, drink in hand. Puerto Rico is a Caribbean gem perfect for celebrating the 💎bejeweled💎and dazzling YOU.
15. Coffee Tasting and Hiking in Colombia
Itinerary: Visit a coffee plantation in the Coffee Cultural Landscape, explore Cartagena's Old Town, hike in Tayrona National Park.
Stay: In a finca (farm) guesthouse in the coffee region, and in the Old Town in Cartagena.
Transportation: Local buses, taxis in Cartagena.
Prices: Affordable.
I don't know what to say about Colombia except that everyone loves it. (#iykyk) Colombia's coffee region offers a blend of adventure and relaxation. The mountain towns are sleepy and Cartagena's Old Town is vibrant with salsa dancing on rooftop bars.
There's so much that I recommend doing in Colombia (post coming soon all about it!). But if you had to focus your time and energy, here's the top experiences I recommend checking out:
Coffee plantation near Salento for a truly Colombian cultural experience
Cartagena for the night life and Tayrona National Park hike to the beach
La Ciudad Perdida (also accessible from Cartagena) if you're looking for a challenge
Medellin for a fun international experience, clubbing, and cool tours around the area
Cartagena is no stranger to fun adventure activities too. Colombians know how to put on a good time.
Hike in Tayrona National Park, where you'll be able to see some of the most preserved beaches on the Colombian coast. This is where I had some of the freshest ceviche I've ever eaten… literally prepared right on the beach!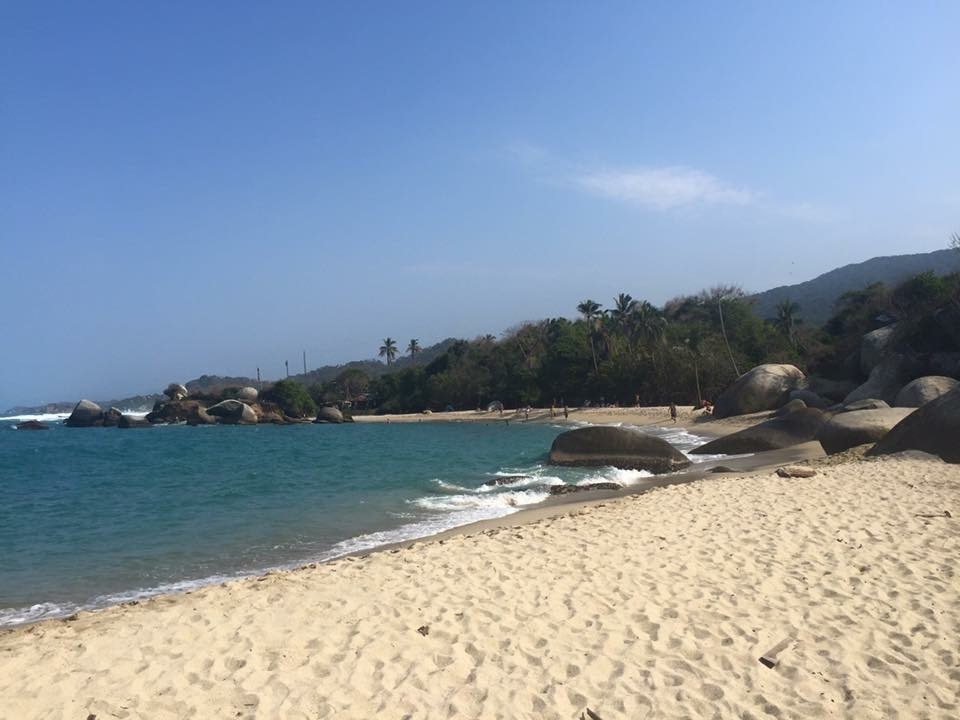 And if you're really into adventure, then book a trek to La Ciudad Perdida for a truly memorable (and challenging!) experience.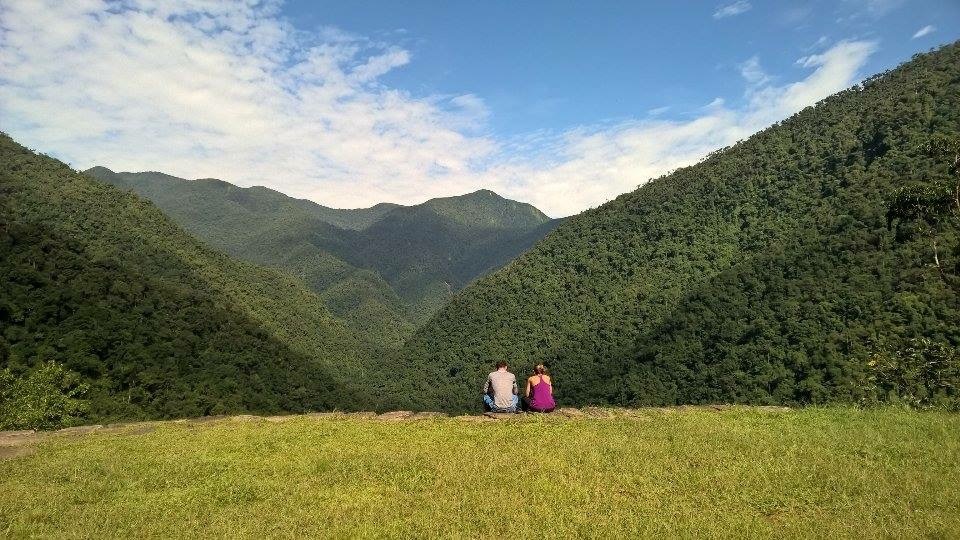 The food is hearty, the coffee is world-class, and the culture is as warm as the weather. My advice? Stay in a traditional finca and let the Colombian magic wash over you.
30th Birthday trip ideas in the US
Not everyone wants to jet off to a foreign land for their 30th birthday. I get it! After being an international digital nomad for 8 years, I returned back to the US to spend the rest of my days exploring the epic national parks around here.
16. Outdoor Adventure in Moab, Utah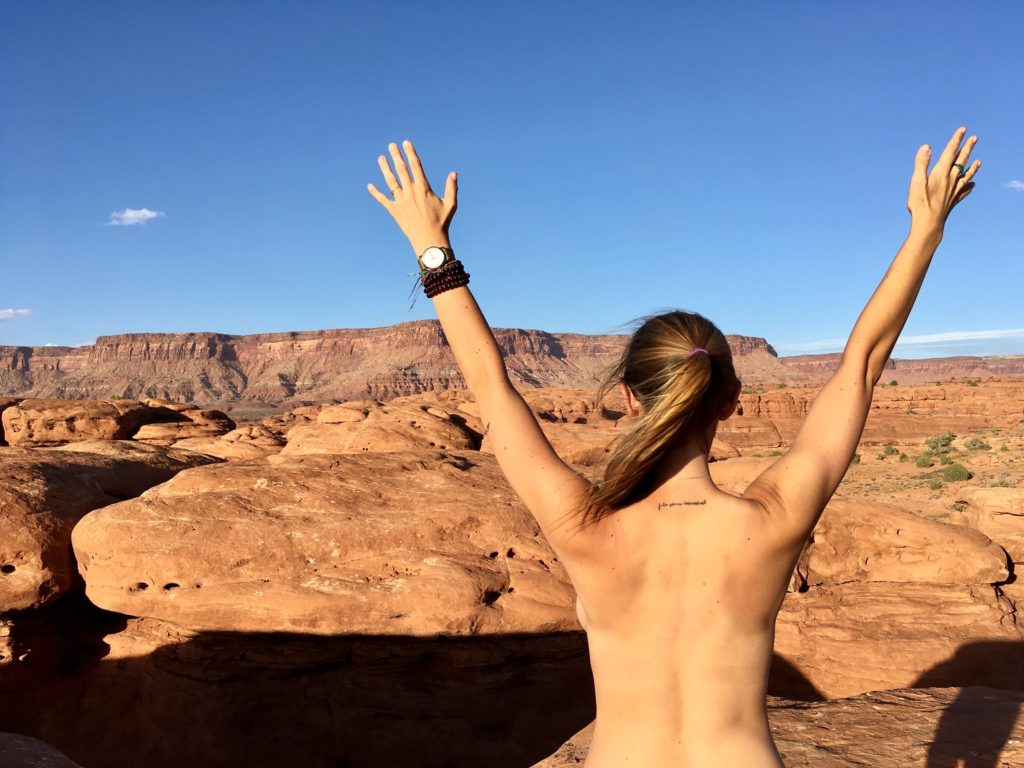 Itinerary: Hiking in Arches National Park, mountain biking, river rafting, stargazing.
Stay: At a cozy bed and breakfast in town, or camping under the stars.
Transportation: Rental car or guided tours.
Prices: Affordable to moderate, depending on activities and accommodation.
Welcome to Moab, Utah—the outdoor enthusiast's paradise. Spend your days hiking in the surreal landscape of Arches National Park, mountain biking the famous Slickrock Trail, or river rafting down the Colorado.
Like that favorite pair of hiking boots, Moab's got character. It's rough around the edges, sure, but it's also incredibly warm and inviting.
When the sun goes down, the sky lights up. Whenever I spend the night in Moab, I spend hours staring at the stars. Stars shoot across the sky like bugs darting toward a flame. It's insane and it makes you feel somehow connected to the universe and all of life in it.
Few places rival Moab for stargazing, making it the perfect place to reflect on the incredible journey that's led you to this milestone.
If you have a week or two to explore, then rent a car and spend a day in Zion National Park, Grand Canyon National Park, and Bryce Canyon National Park.
17. Wildlife and Wilderness in Alaska
Itinerary: Wildlife watching, hiking, kayaking, glacier tours.
Stay: In a cabin or eco-lodge.
Transportation: Guided tours, rental car, local ferries.
Prices: Moderate to high, depending on activities and location.
Alaska, the Last Frontier, is an ideal destination for the bold woman embracing her thirties. It's a place of rugged beauty, where wildlife roams freely and the northern lights dance across the sky.
Imagine standing at the foot of a glacier, its towering ice walls glistening in the sunlight. Picture yourself kayaking alongside playful orcas, their sleek bodies cresting the icy waves. Now visualize hiking in the pristine wilderness of Denali National Park, surrounded by panoramic mountain vistas that'll make your heart sing.
Find the perfect home rental for your upcoming trip here 🏠
Alaska is not just about the landscape, though. It's about the wildlife – bears, moose, eagles. It's about the Northern Lights dancing across the sky, turning the night into a masterpiece. It's about that feeling of being truly disconnected from the daily grind and reconnecting with nature in its rawest form.
So, why celebrate your 30th birthday in Alaska? Because it's not just a trip, it's a journey into the wild. It's a chance to test your mettle, to push your limits, and to embrace your adventurous spirit.
18. Surf and Spirituality in Maui, Hawaii
Itinerary: Surfing lessons, hiking in Haleakala National Park, yoga retreats.
Stay: In a beachside condo or boutique hotel.
Transportation: Rental car or public transit.
Prices: Moderate to high, but worth every penny.
Hawaii's Maui offers a balance of adventure and relaxation. Take to the waves with a surf lesson or find tranquility at a beachfront yoga retreat.
Here, you'll swap the rhythm of city life for the gentle hum of the Pacific, and trade your office view for a panorama of palm trees and crystalline waters.
Imagine waking up to the scent of plumeria, spending your day surfing or hiking, and then winding down with a beachfront yoga session as the sun sets. Food? Fresh poke bowls and coconut shrimp that'll have you rethinking every meal you've ever had.
Maui is where you come to embrace the island time mentality. It's about letting go of the hustle, immersing yourself in the beauty of the present moment, and beginning your 30s in a place that embodies balance and tranquility.
19. Vineyards and Redwoods in Sonoma County, California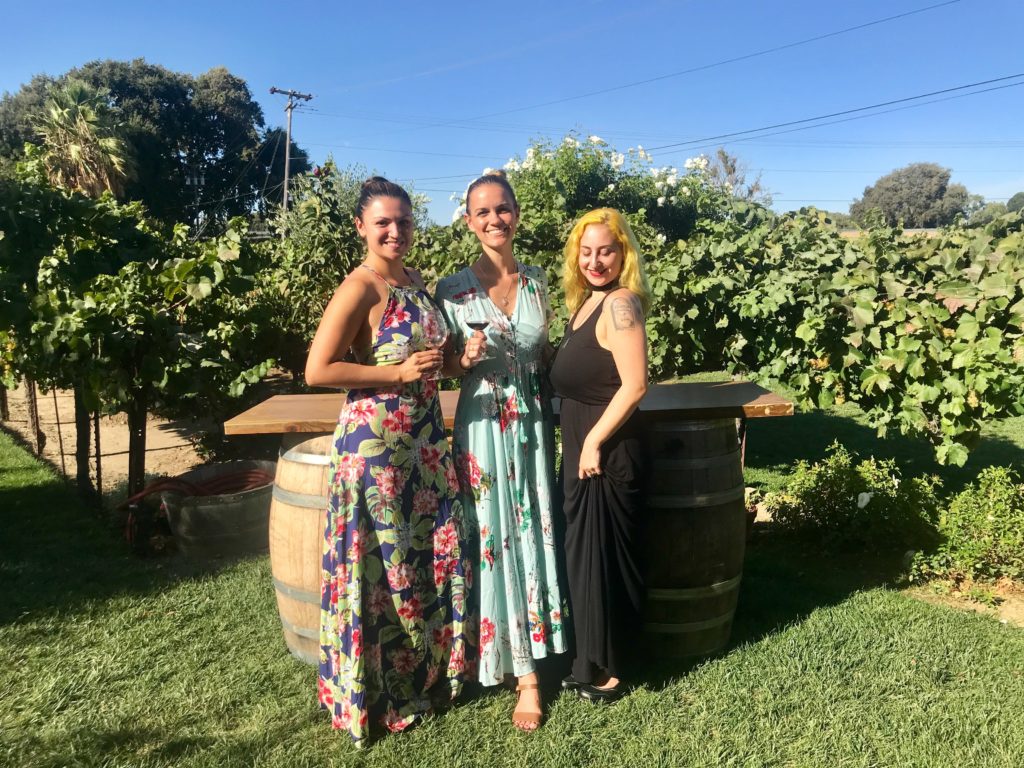 Itinerary: Wine tasting, hiking in the redwoods, hot air balloon ride, cycling.
Stay: In a charming B&B or luxury spa resort.
Transportation: Rental car, bicycle, or vineyard tours.
Prices: Moderate to high, with plenty of options to splurge.
Sonoma County is where the vineyards meet the redwoods, where the wine is as breathtaking as the views, and where life is lived in the slow lane.
Kick off your 30th birthday trip with a hike through towering redwoods, where the scent of earth and pine is your natural aromatherapy.
Then, trade your hiking boots for a glass of Pinot Noir as you tour the vineyards that make Sonoma a wine lover's paradise.
The culinary scene? It's farm-to-table done right. Fresh, local, and paired perfectly with the region's finest wines. It's the perfect place to celebrate your 30th birthday with California fine dining, if that's what you're after.
While this list of 30th birthday trip ideas is meant for the bangin' solo female traveler, let me tell you that a wine tasting trip to Sonoma County or Napa Valley is best enjoyed with friends.
Sonoma County and Napa Valley are super easy to get to from the San Francisco airport, so grab a car rental and make a 30th birthday road trip out of it!
20. Southern Charm in Asheville, North Carolina
Itinerary: Hiking in the Blue Ridge Mountains, brewery tours, art galleries.
Stay: In a historic inn or mountain lodge.
Transportation: Rental car, local buses, walking.
Prices: Affordable to moderate, with plenty of budget-friendly options.
Asheville is where Southern charm meets outdoor adventure, and where the craft beer scene rivals the beauty of the Blue Ridge Mountains.
Start your day with a hike on the Art Loeb Trail, where the views of the Appalachian Mountains will make your heart skip a beat. Then, refuel with a farm-to-table brunch in the River Arts District – think biscuits and gravy, but with a gourmet twist.
Your home base? A cozy rental home in West Asheville, where you're just a hop, skip, and a jump away from hip boutiques, craft breweries, and some seriously good Southern BBQ.
Find the perfect home rental for your upcoming trip here 🏠
But the best part about Asheville isn't just the vibrant arts scene or the booming food and drink culture. It's the chance to immerse yourself in the great outdoors, whether that's whitewater rafting on the French Broad River, hot air ballooning over the countryside, or simply unwinding with a sunset picnic on the Blue Ridge Parkway.
21. Wilderness Bliss in Michigan's Upper Peninsula
Itinerary: Hiking in Pictured Rocks National Lakeshore, kayaking on Lake Superior, visiting Mackinac Island.
Stay: In a cozy cabin or lakeside lodge.
Transportation: Rental car for maximum freedom.
Prices: Affordable to moderate, depending on your taste for adventure.
Start your day with a sunrise hike along the shores of Lake Superior, the raw beauty of Pictured Rocks National Lakeshore serving as your backdrop. You'll find a mosaic of colors, from the turquoise waters to the orange and red sandstone cliffs.
Your home for this adventure? A cozy cabin tucked away in the woods, just a stone's throw away from the lake. There's no traffic noise, no emails pinging – just the crackling of your fireplace and the hushed symphony of the wilderness.
Find the perfect home rental for your upcoming trip here 🏠
Now, picture a day of kayaking in crystal clear waters, followed by a picnic lunch on your own secluded beach. Or maybe you're off exploring hidden waterfalls, or snowshoeing through a winter wonderland – this is a four-season playground, after all.
As night falls, look up. The Northern Lights are dancing across the sky, a spectacle of color and light that's the perfect end to a perfect day.
So why celebrate your 30th in Michigan's Upper Peninsula? Because this is a place that invites you to disconnect from the chaos and reconnect with the wild. It's where the simple pleasures – a stunning view, a moment of solitude, a breath of fresh air – are the best gifts you can give yourself as you step into this new decade.
22. Southern Charm in Charleston, South Carolina
Itinerary: Exploring historic sites, beach lounging, food tours.
Stay: In a charming B&B in the Historic District.
Transportation: Rental car, walking, or horse-drawn carriage for that Southern charm.
Prices: Moderate to high, but the memories are priceless.
Start your 30th birthday trip with a leisurely stroll along Rainbow Row, soaking in the vibrant colors of the historic homes. Next, hop on a bike and explore the scenic beauty of the Battery, with its antebellum houses and waterfront views.
Stay in the heart of the historic district for a dose of classic Charleston charm, or choose trendy King Street for its vibrant nightlife and shopping scene.
Find the perfect accommodations for your upcoming trip here ✈️
Spend your afternoon wandering through the lush Magnolia Plantation gardens or kayaking through the marshes of Shem Creek. Wrap up the day with a rooftop cocktail and fresh seafood dinner, because nothing says "Charleston" like shrimp and grits with a view.
23. Historical Journey in Boston, Massachusetts
Itinerary: Walking the Freedom Trail, whale watching, visiting Harvard University.
Stay: In a trendy hotel in Back Bay or a charming guesthouse in Beacon Hill.
Transportation: The "T" (public transit), walking, or rental bike.
Prices: Moderate to high, but the history lesson is free.
Kick off your 30th birthday trip with a stroll along the Freedom Trail, where each step takes you deeper into America's revolutionary history. Grab a latte in Beacon Hill, a neighborhood as charming as its brick row houses and gaslit streets suggest.
Find the perfect accommodations for your upcoming trip here ✈️
Spend the afternoon paddling on the Charles River for a unique view of the city skyline. Don't forget to venture into Boston's thriving food scene – think fresh lobster rolls and clam chowder that'll make your tastebuds dance.
Book a stay in Back Bay for the classic Boston experience, or choose the Seaport District for a modern, waterfront vibe.
24. Coastal Escape in Outer Banks, North Carolina
Itinerary: Beach lounging, visiting lighthouses, wild horse spotting.
Stay: In a beachfront house or a cozy inn.
Transportation: Rental car to hop between islands.
Prices: Affordable to moderate, with a priceless view.
Outer Banks is where the coastal life gets a dash of Southern charm, and where history and nature are your constant companions.
Think of your day starting with a sunrise surf at Nags Head, then hopping on a bike for a ride through Duck Town's picturesque boardwalk. Book a stay in Corolla for a tranquil escape, or choose Kitty Hawk for its vibrant local scene.
Spend an afternoon visiting the Wright Brothers National Memorial, then head to Jockey's Ridge State Park – the tallest sand dunes on the East Coast – for some hang gliding or sandboarding.
Come evening, enjoy some fresh seafood at a beachfront eatery, then unwind with a beach bonfire under the stars.
25. Nature's Playground in the Adirondacks, New York
Itinerary: Hiking, paddling in Lake Placid or Mirror Lake, visiting charming mountain towns.
Stay: In a lakeside lodge or a cabin in the woods.
Transportation: Rental car for those mountain roads.
Prices: Affordable to moderate, depending on how fancy you like your s'mores.
Start your day with a brisk paddle on Mirror Lake, the morning mist parting as you glide. Then, it's time for a heart-pumping climb up Mount Marcy, where the view from the top is worth every bead of sweat.
Your stay? A charming cabin nestled in the woods, or perhaps a lakefront lodge in Lake Placid for that quintessential Adirondack experience.
Find the perfect home rental for your upcoming trip here 🏠
Beyond hiking and kayaking, the Adirondacks are an adventurer's paradise year-round. Winter brings cross-country skiing and ice climbing, while autumn paints a vibrant tapestry across the landscape – a sight that's worth a trip in itself.
Final thoughts
I hope you liked my 30th birthday trip ideas! I basically just listed all of my favorite places to visit in the world, which makes them even more special for a milestone birthday like your 30th birthday.