How to spend 5 days at the biggest lake in Mexico in Ajijic, Jalisco
7 months ago by Marquis A Matson ∙ 7 min read
After living in Guadalajara for a few months, it was time that we got away to some peace and quiet. Everyone here seems to go to the lake on the weekends and over holidays, so we decided to do the same.
I gotta be honest: I thought the lake culture at Chapala would be similar to the lake culture I'm used to back home in California. A little hiking, a little swimming, and lots of time at the water.
The truth is that the lake at Chapala was the least interesting part of the whole place (and the dirtiest?). The lake itself better serves as a great view and temperature regulator, possible giving the entire Lake Chapala region the perfect weather it's known for.
So here's my breakdown of what we did to pull an epically relaxing weekend. I hope you enjoy.
What's good with Lake Chapala, Mexico
Lake Chapala is the largest lake in all of Mexico. It is surrounded by mountains and sits on the border between Jalisco and Michoacán, making it a great place for local travelers to escape for the weekend.
Being recently designated as a pueblo magico (magical town) by Mexico's Secretary of Tourism, it's a popular tourist attraction that hides just an hour outside of downtown Guadalajara.
Lake Chapala sits at 1,524 meters (5000 feet) above sea level, giving it crisp air with a fresh dose of sunshine (aka perfect weather). The rainy season begins at the end of June, bringing lush greenery to the tops of the Sierra Madre Mountains.
One of the best things about the Lake Chapala area is that you can find a hiking trail and secluded vacation rentals pretty easily, making it fun for outdoor adventurers (hi, I'm an outdoor adventurer).
Travelers can book kayaks or boats for the lake, but honestly that lakeside area (and lake itself) was possibly the least interesting thing about this place. The magic came from the small town itself: Ajijic.
What is Ajijic Mexico known for?
We were looking to escape the city for a few days and headed to the Lake Chapala area to do just that. Tucked in between the Sierra Madre Mountains and filled with great restaurants, Ajijic turned out to be one of the best places to escape from Guadalajara.
I was surprised (or unsurprised?) to learn that the Ajijic area seems to be split evenly between locals, travelers within Mexico, and retirees from Canada, the US, Europe, and all over the world.
Who can blame them? This small town has perfect weather, art galleries on every corner showcasing the work of local (and expat) artists, great restaurants for all diets (think: vegan, gluten free), and a strong connection to Mexican culture. It's a great place to retire to.
What to do in Ajijic, Lake Chapala, Mexico
Outdoor Activities
El Tépalo, Ajijic, Jalisco, Mexico
Galeana 150, Ajijic, Jal., Mexico | Free | ~3 hours
This hike is an easy morning trek that can be done in about 3 hours. If you're pretty fit, then it's a breeze. If not, then you'll be huffing and puffing, but it's over quickly.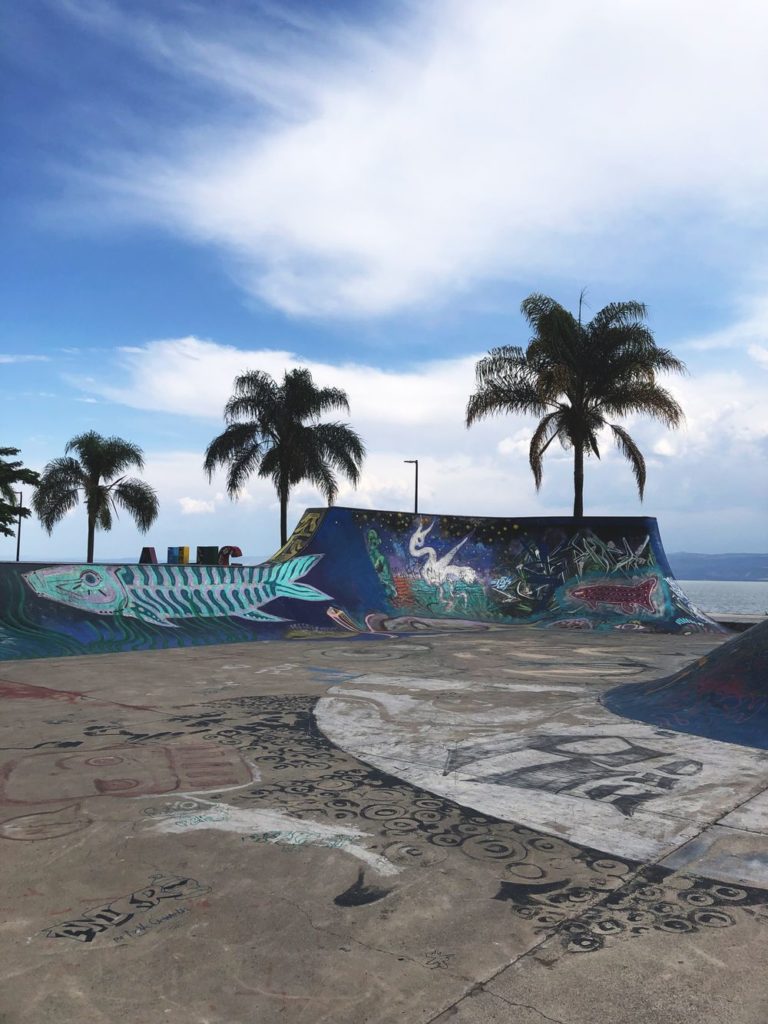 Malecón de Ajijic
Del Paseo 10, 45920 Ajijic, Jal., Mexico | Open 24 hours
On the weekends, there is a market on the malecón. This is where I got a beautiful hair clip and a couple of rings. It's the perfect starting point for a leisurely stroll along the boardwalk all the way to the other end of town.
Termal Cosala
La Paz 418, Raquet Club, 45820 San Juan Cosalá, Jal., Mexico | +52 387 761 0494 | http://www.termalcosala.com/
You can pay for the day and hang out in the pool. On a clear day, the views are beautiful and the setting is so peaceful. On a crowded day, it's just stunning 🙂
Restaurants to Eat at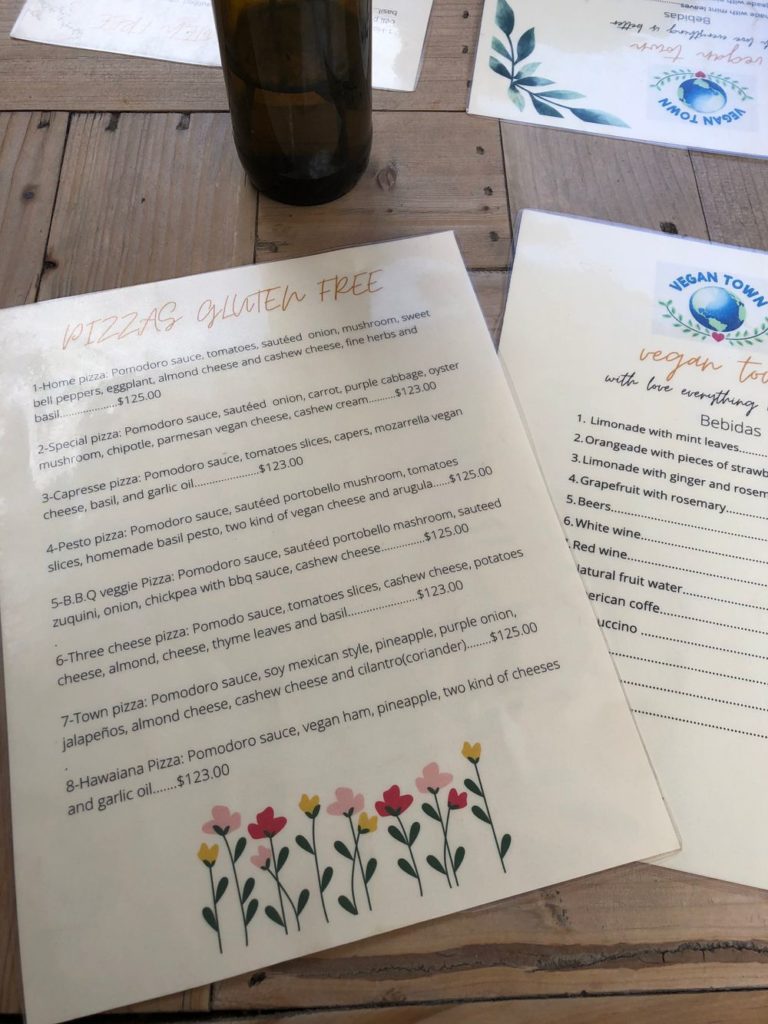 Vegan Town
C. Ignacio Zaragoza 35, 45920 Ajijic, Jal., Mexico | Tues – Sun: 12 – 7 p.m. | +52 376 766 1365 | https://www.instagram.com/vegantownajijic/
Some of the best vegan gluten free pizza I've ever had. Let's just put it that way.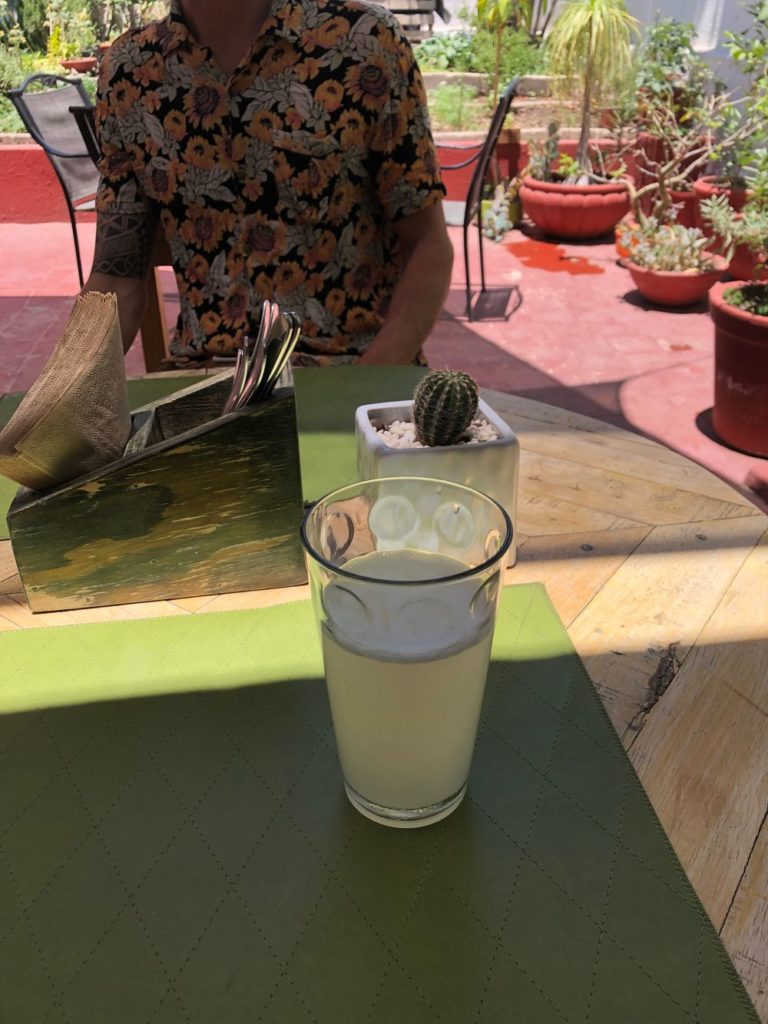 Machimá
Carretera Ote. 25, 45920 Ajijic, Jal., Mexico | 8:30AM-4PM | https://www.instagram.com/ajijicmachima/
If you're super vegan, then this restaurant is right up your alley. Tons of veggie-filled plates and the most delicious fermented drink named Tuba.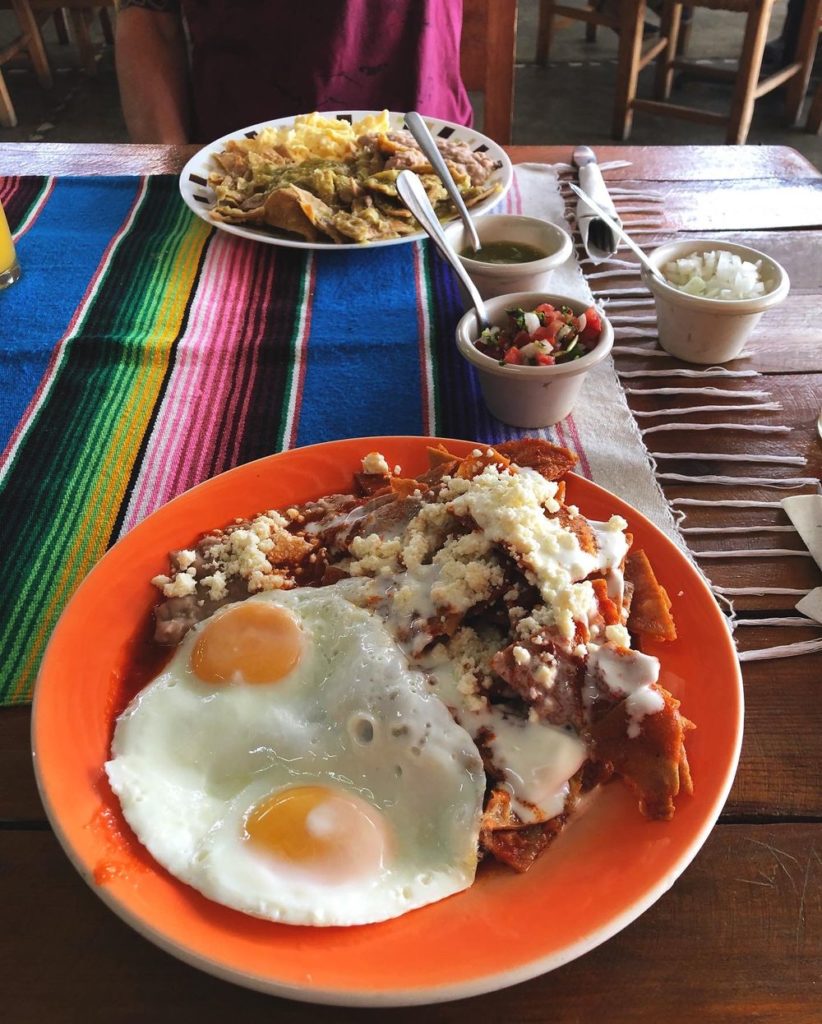 Frida Restaurante
Hidalgo 158-D, 45922 San Antonio Tlayacapan, Jal., Mexico | Mon – Thurs: 9AM-5PM | Friday: 9AM-7PM | Saturday: 9AM-7PM | Sunday: 9AM-4PM | +52 376 766 3754 | https://tacosfrida.negocio.site | https://www.instagram.com/frida.restaurante.chapala/
These tacos were seriously so good. The corn tortillas were fresh and chewy yet charred. For breakfast, we had chilaquiles. I would eat there every day if I could.
Baja Norte Food Bar
45920, Carr Jocotepec-chapala 30, 45920 Ajijic, Jal., Mexico | 12-8PM | +52 33 2314 5788
I had fish tacos here and a massive plate of guacamole. With the sandy floors and epic portion sizes, I couldn't help but smile as I ate my meal here.
Where to stay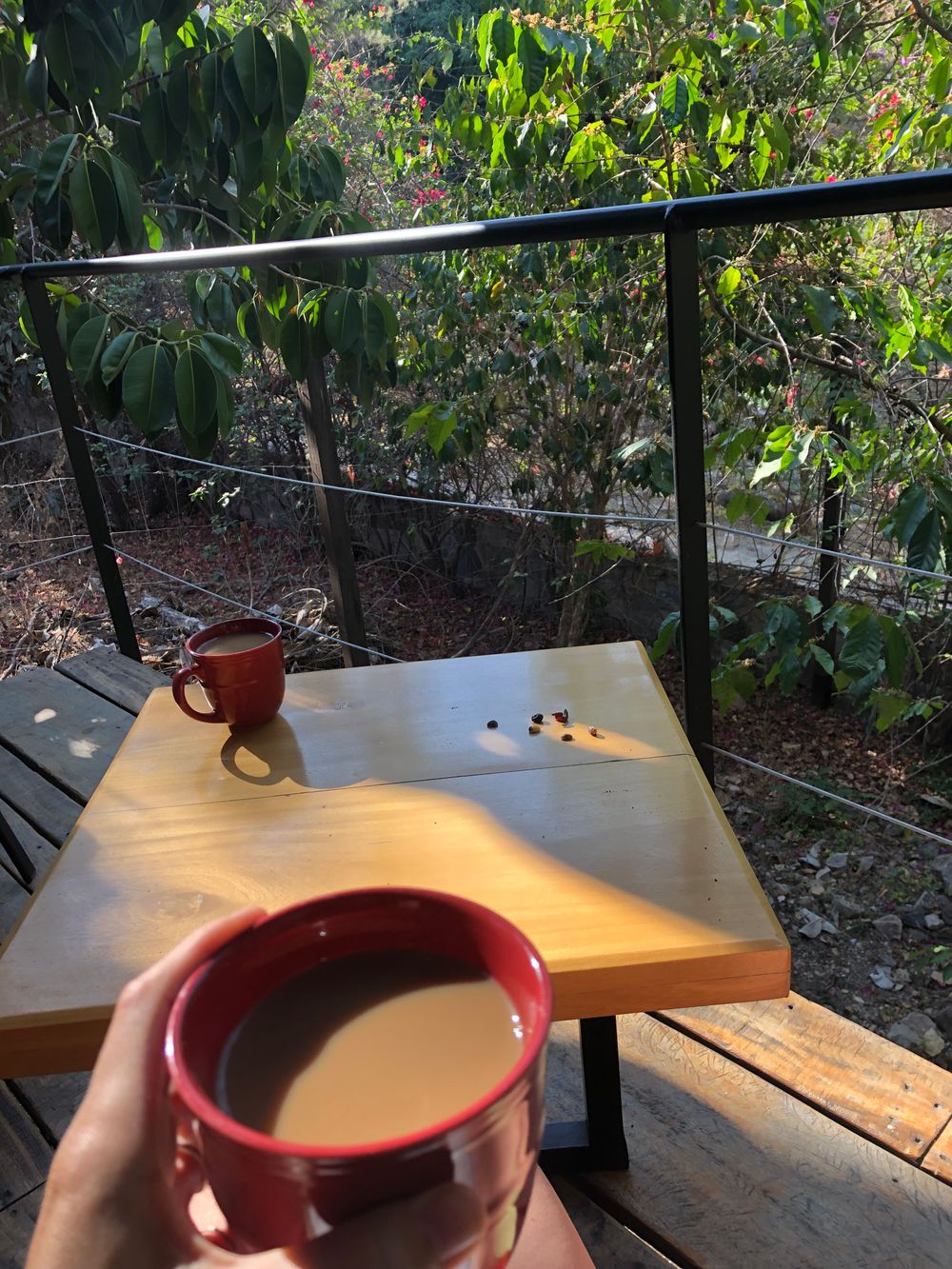 Chula Vista Norte
Paseo de Golf | Cabaña Catrina, Rivera Chapala Ajijic | https://www.airbnb.com/rooms/23023366
We stayed at an Airbnb in this area during our visit and absolutely loved it. It's quiet and surrounded by trees and birds. The walk to town was quite long but was a welcome way to explore the area.
Hotel Danza del Sol
C. Ignacio Zaragoza Núm. 165, 45920 Ajijic, Jal., Mexico | +52 376 766 0440 | https://www.booking.com/hotel/mx/danza-del-sol.html
If you're looking for something a little more up scale than Airbnb, then this is a great option. It's located just outside the main part of town, giving you the boardwalk path to follow to all of the restaurants and shops. You couldn't ask for a better location.
Open my recommendations in a map, see my Ajijic, Chapala guide here.
What you want to know
Is Ajijic a good place to retire?
Um, yes. It is THE place to retire. With the perfect climate, cobblestone streets, garden walls lining said cobblestone streets, and delicious restaurants within walking distance no matter where you're staying, it's the kind of living that we indeed dream of as we trudge away at our 9-5 jobs all of our lives.
Is Ajijic a magical town?
Yes, it is! It has officially been designated as a Pueblo Magico, which translates to magical town. Surrounding this picturesque town is the Sierra Madre mountain range, giving this pueblo magico a truly stunning landscape.
How far is Ajijic from the ocean?
Eh, pretty far. It's a 5 hour drive from Ajijic to Puerto Vallarta. If you're backpacking or looking for trips easy to access from the Guadalajara International Airport, then it's possible to visit both Ajijic and the ocean within the same trip. But Ajijic is set at about 5,000 feet above sea level, so no beach vibes around here.