recharging my batteries in Chapala
7 months ago by Marquis A Matson ∙ 5 min read
We recently escape to Lake Chapala for 5 days. Being just an hour outside of Guadalajara, it's a popular weekend getaway destination for the city people and I wanted to see what all of the fuss was about.
I was delighted to find that it's pleasantly mellow. No fuss, none at all really. Just mellow vibes with all the time in the world.
And as much as it probably seems like that sums my life up in a nutshell (being a fantasy-chasing nomad and all), I can assure you that it does not. (I think it's called anxiety?) So escaping to a place like that was exactly what I craved.
I'm finding that being in my 30s has allowed the rage in me from my 20s to slowly seep out. One thing I've learned to help me settle into womanhood is to give myself space, lots of it.
I often fill up all of my time with things (like, uh, right now as I type this out on a Sunday afternoon). I can't help it, it's like a constant buzzing in my mind that needs to be quieted.
I need to give my mind something to do all day or else it might turn on itself.
But as I get older, I realize that doing nothing at all let's the mind run free. My mind space becomes boundless and the pressure with which I might burst on an ordinary day is fizzled into a bubbling stream of sparkling new thoughts.
So I've been carving out more time for myself lately, for the sake of my relationship and also my general well-being. And we carved time for ourselves on a 5-day getaway to Lake Chapala, just outside of Guadalajara.
retirees and markets
I'm learning that Mexico is a popular destination for retirees. Everywhere I've been seems to be teeming with boomers and parents-of-boomers. The most English I've spoken is with retired parties telling me that I have nice teeth and asking where us nice young ladies are from.
The rage from my 20s is still in me somewhere, festering on a healing wound and waiting for its opportunity to pounce. So naturally, I'm at first annoyed that there are a bunch of old White people in my exotic nomadic life.
There's supposed to be bikinis! Margaritas! Luxurious things! Blue water!
But the feeling passes as I look around and realize that they've only paved the way for my exotic nomadic life.
And Lake Chapala is a perfect example of that.
There are art galleries on every corner, each of which filled with artwork from local artists, both Mexican and Foreigner.
There are tons of clothing shops, jewelry shops, and other knick knack type shops with legit cute things that I would (and did) buy.
There was even an art store that had literally every kind of art supply that you might need for anyyyyy given art project. I bought some protective clear gloss for acrylic paint so that B could protect the ceramic pot he just painted.
Not only that, but there are so many restaurants around that are perfectly marketed for someone like me:
vegetarian
White
rich
hungry
want to be able to take good pictures
When I look at that list right there, I can't tell if I've just described a 34 year old woman living as a global citizen or a retired couple at 4 o'clock in the afternoon.
The taxi drivers speak English and are like personal drivers for the retired residents and so had their A game strong when they picked us up. The cars were clean, air conditioned, and prompt. One guy even gave us each a courtesy water bottle.
There was a huge part of me in my 20s, post 9-5, that thought I had to want less because it meant that I wasn't a slave to Capitalism.
But as I begin to afford more and more things, I'm kinda on the side of Nice Things on this one.
Retired people know what's up because they lived an entire lifetime already and know that not a single moment is worth the bullshit of a shitty mattress that saved you a measly $80 for a week-long getaway. And I'm beginning to learn (and earn) that too.
So I'm starting to think that the retiree population in any given location is actually a really good sign. (Ignoring all of the social implications here, which are too gut-wrenching for me to want to fill your inbox with)
hummingbirds and drip coffee
We rented a little cabin Airbnb just outside the town Ajijic. It was a very rustic yet comfortable cabin. The soap and shampoo were nice, yet there was a drip coffee machine. You know, chic but simple.
Ever since arriving to the Americas, it has been fun showing B how to use drip coffee machines. Being Australian, he's not too familiar with these as their coffee culture is, like, haute couture of the coffee world. Americans are known for drowning their coffee is syrups and creams and after drinking drip coffee for a week I think he can finally understand why.
Nonetheless, it felt like camping. Like a real connection to the Earth, ya know?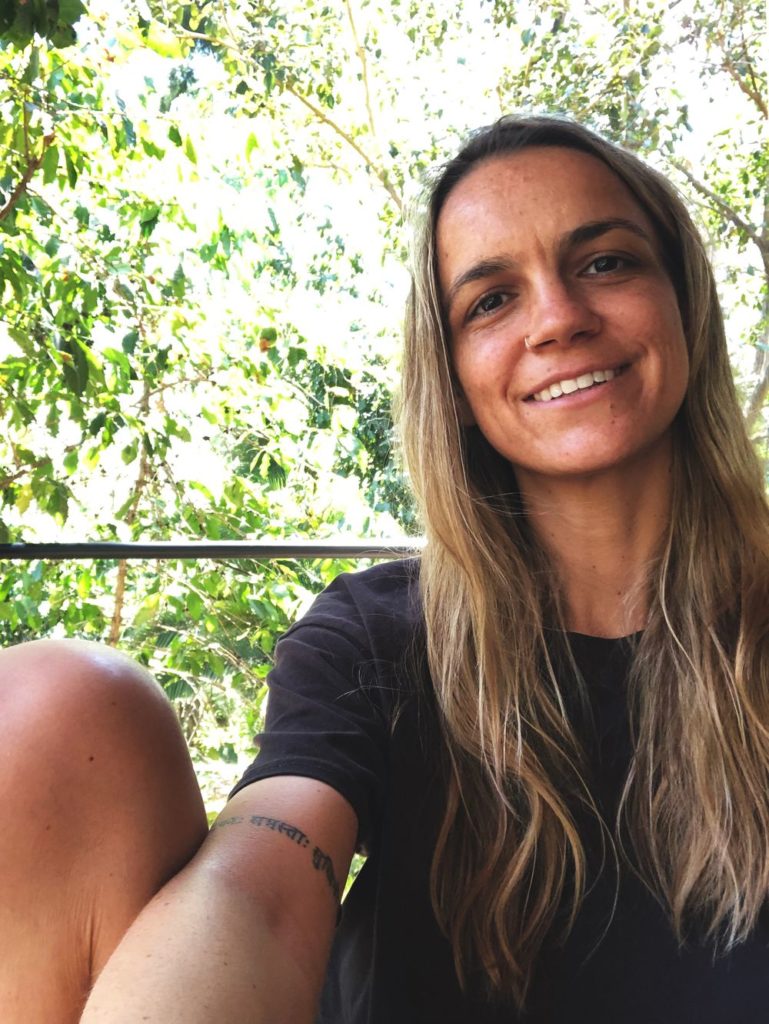 The cabin had a small balcony that overlooked a few trees that were overgrown with bougainvillea. The bright pink and purple flowers attracted hummingbirds, so for most days on our getaway, we had our coffee like the peasants do and we watched the hummingbirds feed.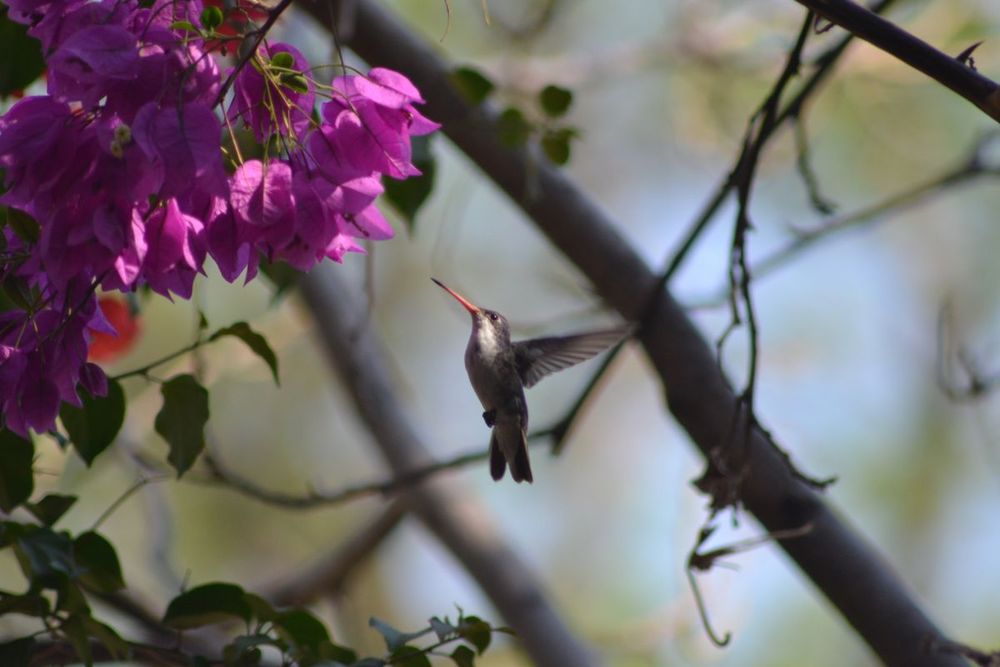 We walked to town most days to eat one delicious meal or another. On one whole day, I went by myself and shopped every single boutique shop I passed as I meandered through the streets.
It was beautiful and simple and exactly the pace that I needed.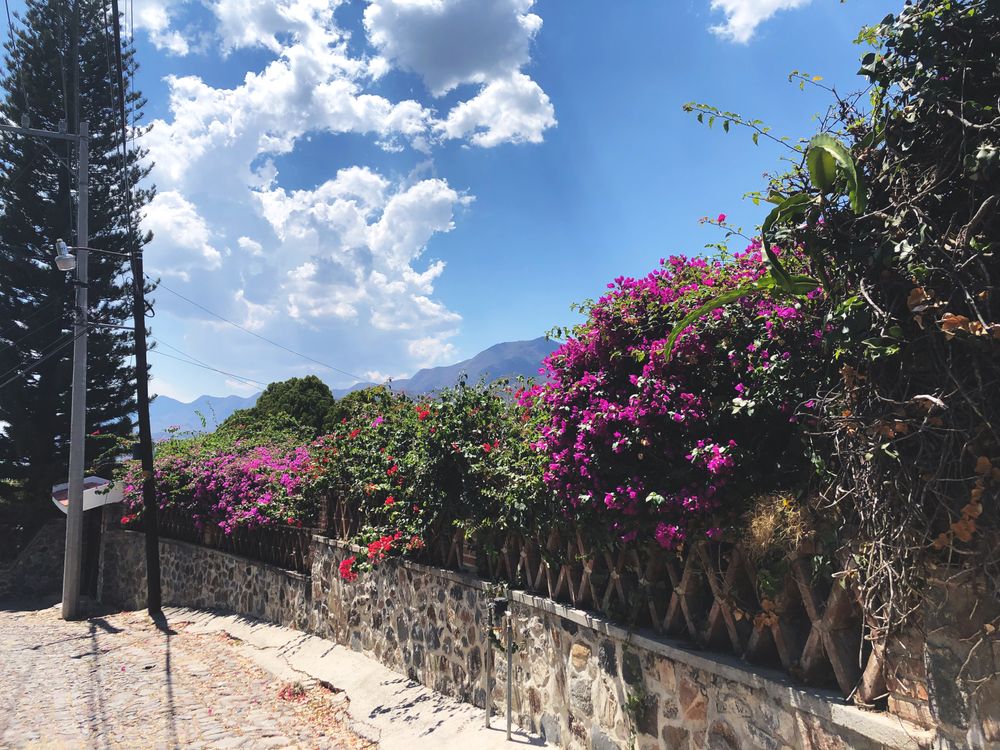 where to next
So obviously B has caught the nomad bug big time and is already talking about the Next Place where we will live. And I'm so down for it.
But for now, I rest.